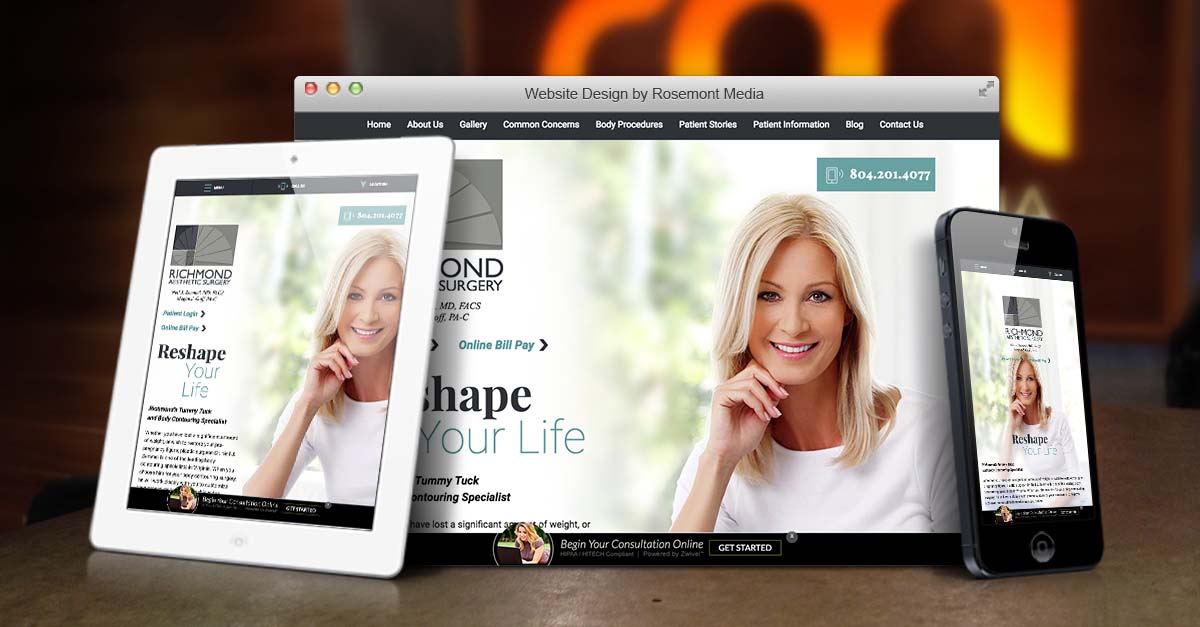 Project Details:
Launch Date:
August 2017
Page Count:
26
Services Overview:
Custom Responsive Design, SEO, Custom Content, CMS and Photo Upload Gallery
Compatibility:
Desktop, Tablet, Phone
Visit Website:
Categories:
Board-certified plastic surgeon Neil J. Zemmel, MD, FACS has added a specialty website to his online portfolio for Richmond Aesthetic Surgery. This microsite is dedicated to body contouring procedures and was specially designed to educate current and prospective patients of the Richmond plastic surgeon. In collaboration with Dr. Zemmel, Rosemont Media developed a responsive website design with a clean, modern look and an organized layout that is consistent with the surgeon's other specialty sites. Visitors have access to multiple procedural pages detailing what can be expected during solutions like tummy tuck surgery, liposuction, and mommy makeover surgery, and they can also browse through the unique "Common Concerns" section, which helps men and women find their specific problem to then discover which procedure may be ideal for their needs. In addition to its original content—all of which was equipped with the latest search engine optimization tactics—the microsite features patient testimonials, a before-and-after photo gallery, online bill pay, and a patient login area for a convenient, user-friendly experience.
To visualize the type of specialty site Rosemont Media can create for your medical practice, please visit www.tummytuckrichmond.com to browse through the body contouring specialty site.