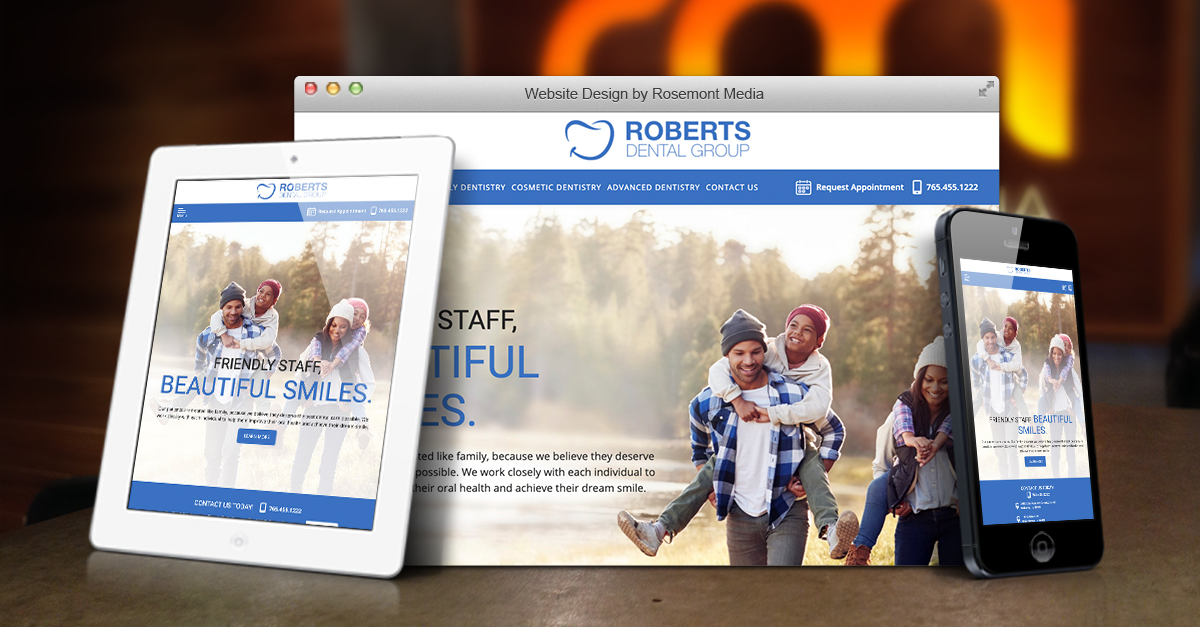 Project Details:
Launch Date:
April 2021
Page Count:
15
Services Overview:
Custom Responsive Design, SEO, Custom Content, CMS, and Blog
Compatibility:
Desktop, Tablet, Mobile
Visit Website:
Categories:
Dr. Justin Roberts, a cosmetic dentist in Kokomo and Greentown, Indiana, transformed the look of his website with a brand new design from our team. To create the new Roberts Dental Group website, our designers created a clean and organized layout, which our developers outfitted with responsive capabilities, ensuring the pages are the optimal size despite the Internet device being used to access them. In addition, we collaborated with Dr. Roberts to create original content about the services he offers as well as optimized the various pages with effective dental SEO strategies. The website acts as an easy-to-use resource for current and prospective patients seeking family, restorative, or cosmetic dentistry.
For an example of the type of website Rosemont Media can create for your dental practice, feel free to visit robertsdentalgroup.com.