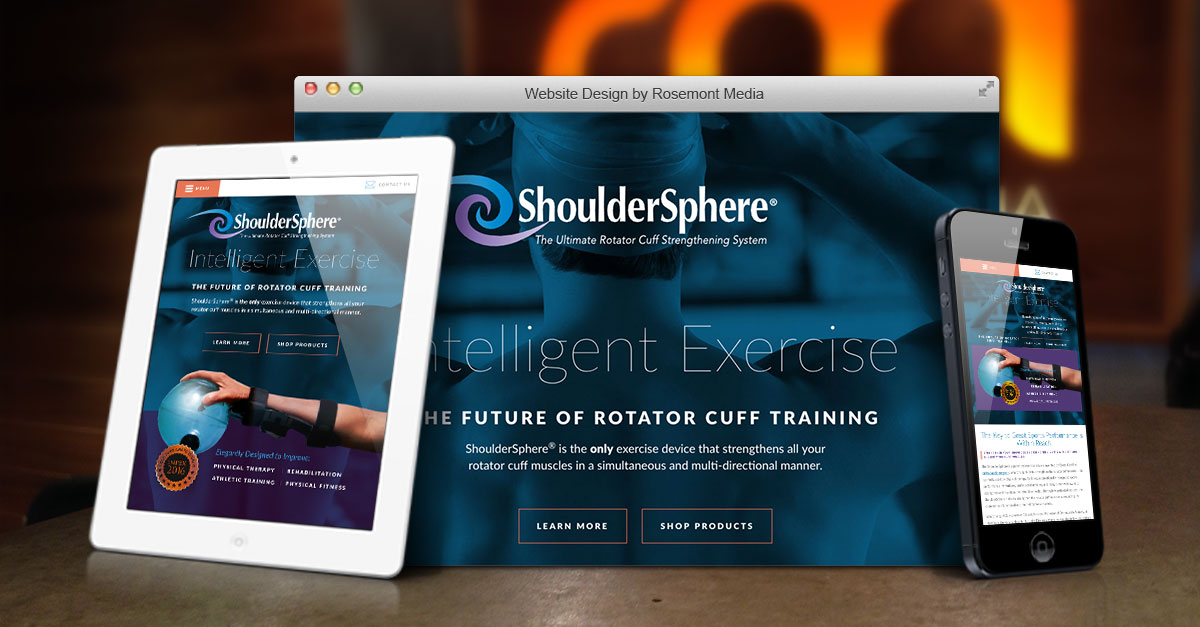 Project Details:
Launch Date:
June 2017
Page Count:
11
Services Overview:
Custom Responsive Design, SEO, CMS, Online Store, Video Gallery and Blog
Compatibility:
Desktop, Tablet, Phone
Visit Website:
Categories:
Forward-thinking orthopaedic surgeon Win Chang, MD developed an innovative rotator cuff training device designed to strengthen and repair the shoulder joint in athletes, enthusiasts, and average individuals alike. To introduce his beneficial system to the world, he partnered with Rosemont Media and our evolved team of designers, developers, and consultants to create a singular website. The undeniably modern result boasts a responsive design, intuitive navigation, and a rich color palette. Visitors can skim through the video gallery to learn more about how ShoulderSphere® can strengthen the rotator cuff and reduce injuries and then click over to the digital store to browse, select, and purchase a product of their own. The site is suffused with informative content, from reviews to a regularly-updated blog, and Dr. Chang also works with our social media marketing department to maintain a dialogue with customers around the globe. Attention to detail is what helps make ShoulderSphere®—and its state-of-the-art website—stand out from the crowd. To see what online product marketing can look like in the hands of professionals, please check out www.shouldersphere.com.