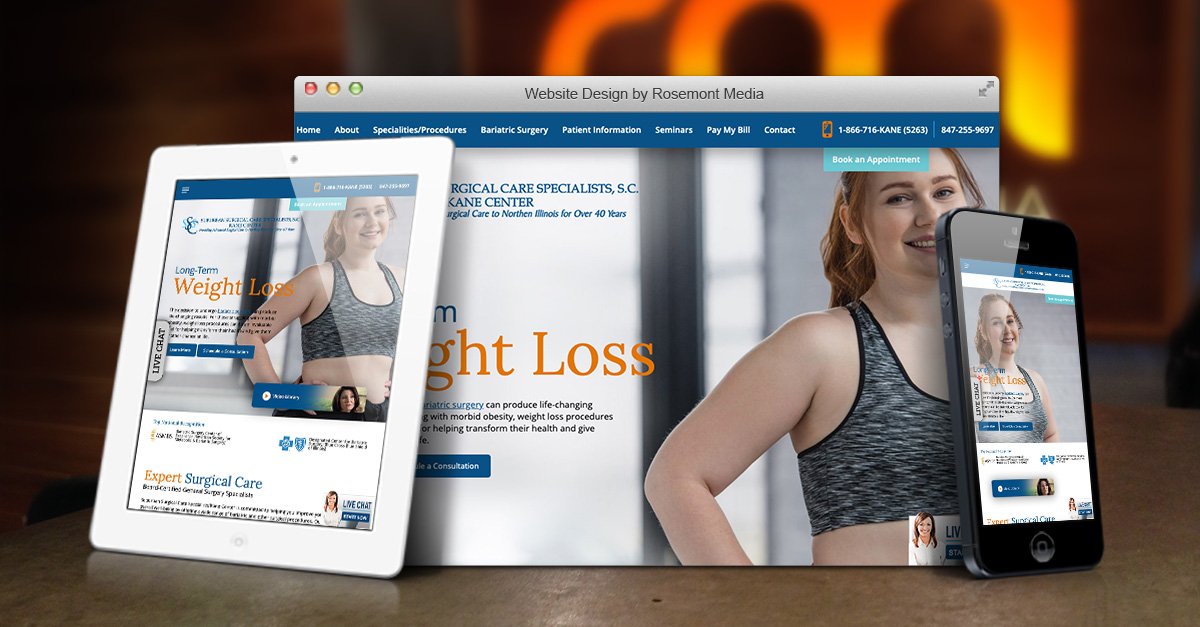 Project Details:
Launch Date:
November 2019
Page Count:
68
Services Overview:
Custom Responsive Design, SEO, Custom Content, CMS, Photo Upload Gallery, and Blog
Compatibility:
Desktop, Tablet, Mobile
Visit Website:
Categories:
Suburban Surgical Care Specialists/Kane Center offers a comprehensive array of bariatric surgery procedures and other treatments at their practice in the greater Chicago area. To enhance their online presence, the team of physicians worked with Rosemont Media for an updated design for their practice website. As part of this upgrade, our team updated their responsive website design with new components to help capture visitors' attention, helping them more easily find the information they seek. The website also utilizes best SEO practices, offers a regularly updated blog, features a patient photo gallery, and much more.
To get an idea of the type of website our team can customize for your bariatric surgery practice, feel free to visit suburbansurgicalcare.com.