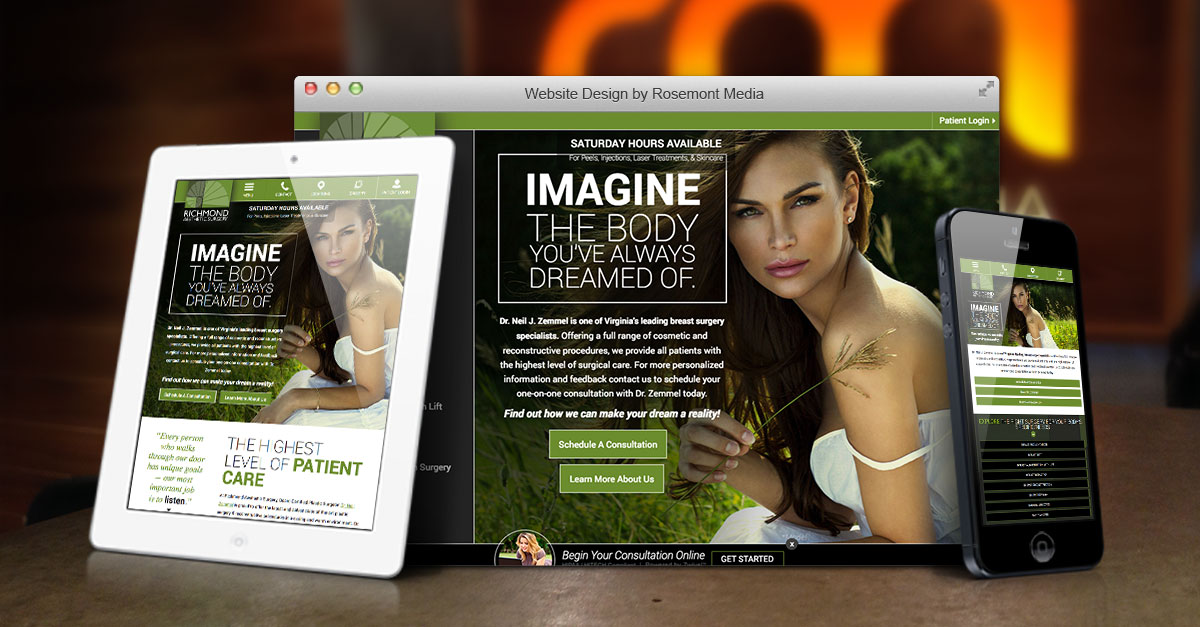 Project Details:
Launch Date:
April 2016
Page Count:
46
Services Overview:
Custom Responsive Design, SEO, CMS, Custom Content, Photo Upload Gallery and Blog
Compatibility:
Desktop, Tablet, Phone
Visit Website:
Categories:
Neil J. Zemmel, MD of Richmond Aesthetic Surgery recently collaborated with Rosemont Media for the creation of his practice's new medical website design. The specialty website acts as an educational resource for current and prospective patients researching various breast surgeries. It was built using a responsive design and uses state-of-the-art design elements for an attractive look that stays consistent with its sister sites. As visitors navigate through the informational website, they can find extensive details regarding various procedures offered. Each page has been outfitted with the most effective medical SEO strategies, helping online users more easily find Dr. Zemmel's valuable resource as they conduct research. To see an example of the type of plastic surgery website Rosemont Media can design for your practice, feel free to visit www.vabreastsurgery.com.