What Exactly is Content Marketing?
Content marketing is an information-driven strategy designed to consistently provide target audiences with relevant, meaningful content. Centered around the ongoing creation and distribution of original content, this effective online marketing approach can help attract and retain consumers, as well as influence their actions in a positive way.
While traditional marketing tactics focus on a "push" approach, content marketing can be envisioned as more of a "pull" approach intended to keep your target audience both informed and engaged with the valuable information you are providing about your unique product and services. By executing this strategy successfully, you can promote long-lasting consumer relationships, which ultimately helps build brand loyalty.
How Does Content Marketing Benefit SEO?
In addition to forging strong relationships with consumers, content marketing can significantly improve your dental search engine optimization (SEO). As Google continues to update its search algorithm, an increasing emphasis is being placed on the continual production of fresh, quality content as opposed to recycling duplicate, shallow content.
With the implementation of a content marketing strategy, you can ensure content of merit – such as page updates and additions, blog entries, press releases, etc. – are systematically being added and distributed across various online channels as part of a continuous process. As a result, Google and other search engine giants should identify your website as a trustworthy and valuable resource for the online community, which can lead to expanded visibility and higher search result rankings.
"Content marketing can be envisioned as more of a "pull" approach intended to keep your target audience both informed and engaged with the valuable information you are providing about your unique product and services."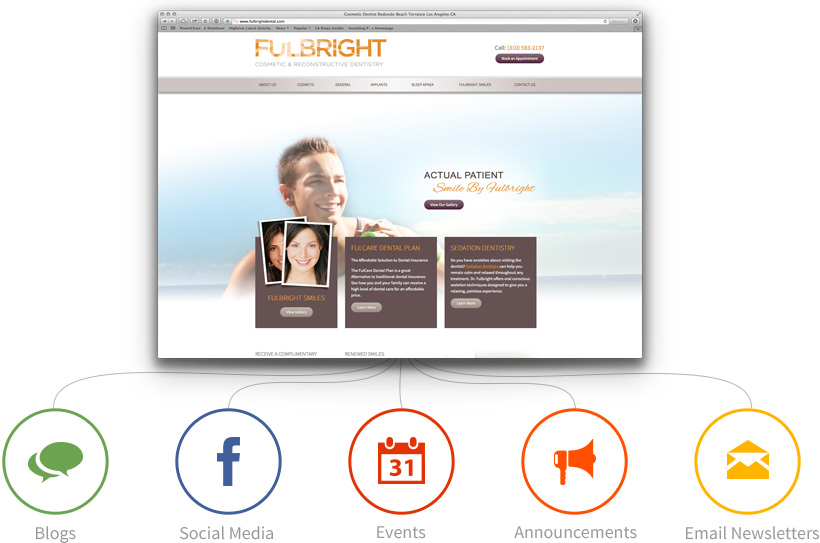 Our Content Marketing Product
After reviewing your practice's online marketing goals, our team will make specific recommendations as to how we believe these goals can best be obtained. We will then develop a customized editorial calendar aligning with your goals in order to map out the execution of your present content needs, as well as the production and implementation of those down the road.
To carry out your content marketing strategy, our skilled teams of writers and dental consultants work closely to research trending topics in the dental industry, as well as to conduct interviews with you and your practice to acquire your expertise. Not only does this process help us get a sense of the particular voice you desire for site, but it also enables us to create and maintain a personalized message across all content platforms.
Once reviewed and approved by you, content pieces will be published and promoted on various marketing and social media outlets to encourage engagement and the sharing of practice news, announcements, innovations, and more. Furthermore, we will continuously track and evaluate the performance level of your content marketing strategy to ensure its success.
Why Choose Rosemont Media?
At Rosemont Media, we take a proactive approach to personalizing original, relevant, and consistent content for your dental practice. Our in-house writing team is well-acquainted with a comprehensive variety of dental treatments and services, and they are devoted to staying up-to-date with the latest technological and procedural innovations within the industry. By customizing a content marketing plan for your practice, we can ensure your website is continually being updated and refreshed with quality content that helps distinguish you from competitors in your online marketplace.
Contact Rosemont Media
To learn more about content marketing, or if you would like to speak with one of our dental consultants, please feel free to contact Rosemont Media today.
Curious about the cost?
Rosemont Media offers complete package solutions that are tailored to your specific marketing goals. Visit our pricing page for more information or contact us today to receive a personalized quote.
ARE YOU READY TO TAKE
Your Practice to the Next Level?
Related Posts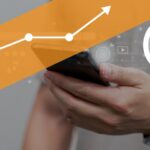 From Writing to Ranking: How Content Shows Up in Search Results
After you've finally launched your website to serve as the… Read More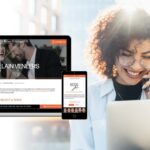 Landing Pages: Are They Just for Ads?
If you're a frequent reader of our humble blog, you… Read More
Is AI Content Against Google's Guidelines?
Artificial intelligence (AI) has made waves in the digital world… Read More