Learn More
Google's Algorithm has been rumored to have over 200 Ranking Factors that webmasters and search marketers have observed through trial and error. While not a complete list, below are some of the top ranking factors tailored to aesthetic practices.  This is just the tip of the iceberg.  We plan on sharing our full list of top raking factors for the aesthetic practice right here each month.  Check back soon for the next installment.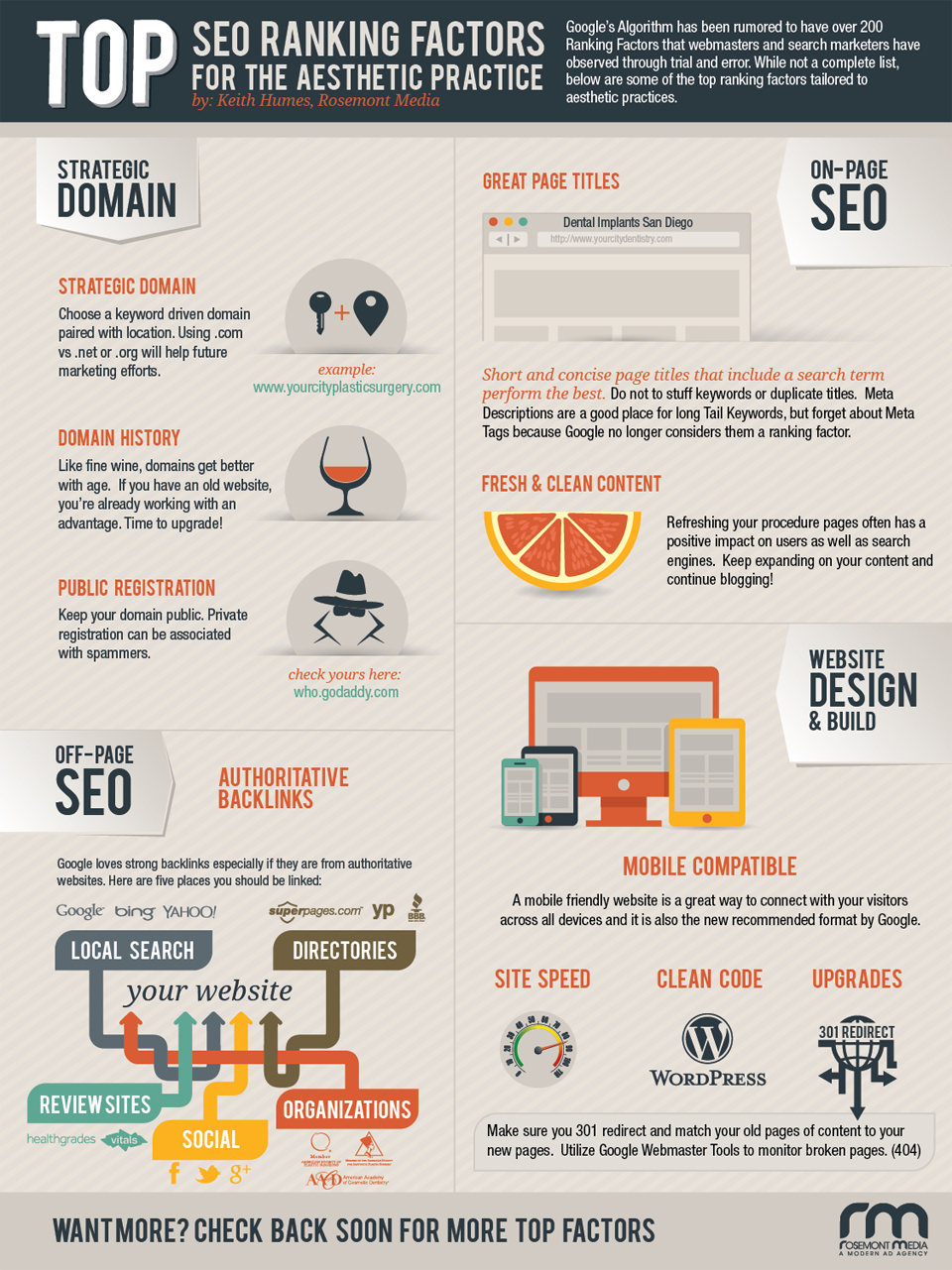 ARE YOU READY TO TAKE
Your Practice to the Next Level?