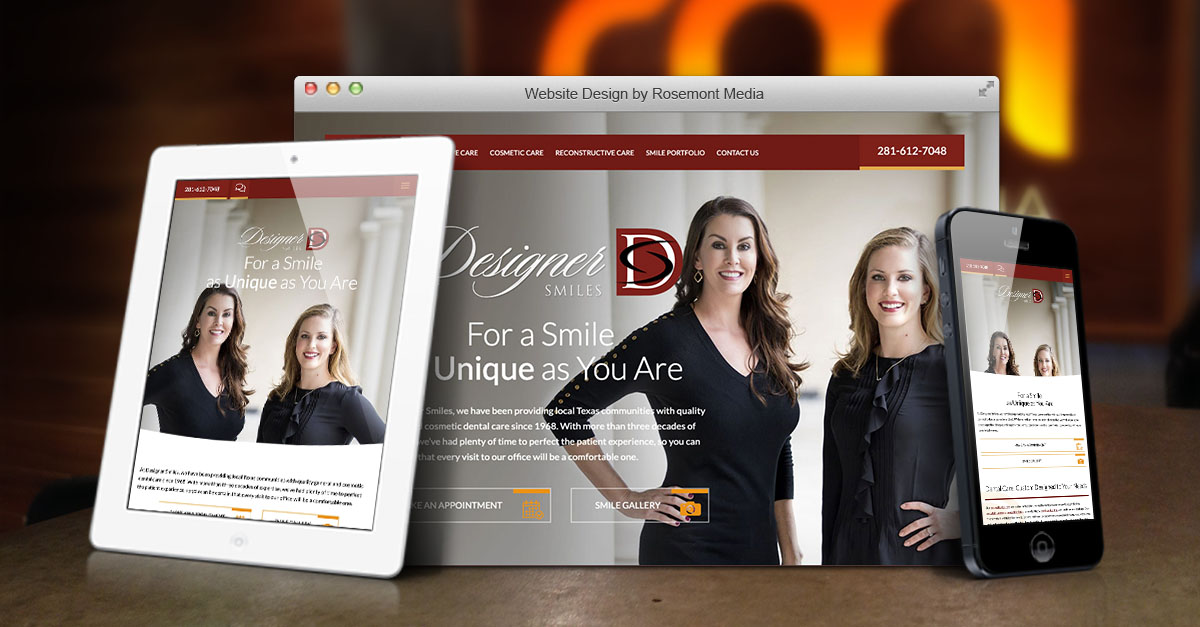 Project Details:
Launch Date:
June 2019
Page Count:
40
Services Overview:
Custom Responsive Design, SEO, Custom Content, CMS, Photo Upload Gallery, and Blog
Compatibility:
Desktop, Tablet, Mobile
Visit Website:
Categories:
For Webster cosmetic dentists Ann Haggard, DDS and Lauren Eichblatt, DMD, it was time to overhaul the Designer Smiles website and outfit it with a new, modern design and state-of-the-art functionality. Rosemont Media's team of designers utilized the practice's signature color palate of maroon and gold, along with refreshed imagery and a new layout, to transform the website's look and feel. Additionally, the updated website includes responsive design capabilities and intuitive navigation, which allows it to function optimally on mobile and stationary Internet-connected devices. Dental SEO and customized content help the practice connect with potential patients looking for the services they provide, while delivering comprehensive information about their full offering of treatments. Visitors can also stay up-to-date by checking the practice blog and exploring new before-and-after photos in the smile gallery. With the help of their new website, Drs. Haggard and Eichblatt look forward to continuing to provide high-quality care and welcoming new patients interested in achieving healthier, more beautiful smiles!
For a beautiful example of the work Rosemont Media provides for dentists world-wide, please visit designerforsmiles.com.