Website Design
Are you struggling to find a web design company to bring your brand to life on the internet? The thousands of web companies out there claiming distinction in that arena may be making it hard to choose. Let Rosemont Media bridge the gap for you. Our team of web designers has over a decade of experience in the art of building dental websites that capture the essence of your practice while simultaneously generating a look that stands apart from other websites in your local area. You can be confident that Rosemont Media will deliver your website project in a timely fashion and work with you every step of the way.
Can't say enough good things about this company. The people who work here are more than "our web guys" they have become very dear friends, who take very seriously the responsibility of our internet reputation and accessibility. I can not verbalize how valuable they have been to the success of our practice. Great job Rosemont!!!!

Liz Lintner

June 08, 2015

12345
Curious about the cost?
Rosemont Media offers complete package solutions that are tailored to your specific marketing goals. Visit our pricing page for more information or contact us today to receive a personalized quote.
Mobile Ready Websites
If mobile is the wave of the future then the future is now, making it even more important to ensure prospective patients have easy access to your website from virtually everywhere. Mobile website design has many of the same elements as your main website; however, it is specifically tailored to consumers who are on-the-go. Navigation, pages, fonts, and other aspects are customized for ease of use on mobile platforms.
Robust Website Development
Pixel Perfect Web Design
Beauty is in the details. From the initial wow factor of your homepage to the meticulous detailing of your content, we take pride in perfecting every last piece of the puzzle.
Latest Technologies
The web is an ever-changing canvas for marketing your practice. Our websites utilize the latest advancements in the field to make sure you stay ahead of the competition.
Powerful Content Management System
Built on the powerful Wordpress platform, your site is in the company of many of the world's most visited sites. With its time-tested stability and simple interface, content updates are a breeze.
Fully Supported
We create future-proof websites by designing and developing to the capabilities of the best browsers out there, as well as making sure your website content is available to everyone, regardless of their device.
Related Posts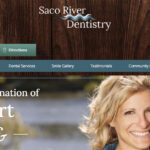 Buxton Dentists Launch Advanced Responsive Website
The experienced team at Saco River Dentistry collaborated with Rosemont… Read More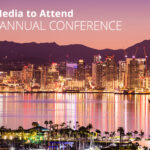 AAID 2017 San Diego: Dental Marketing Firm Rosemont Media to Exhibit
Rosemont Media will be exhibiting at the American Academy of… Read More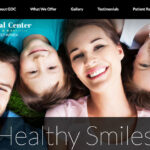 Dentist in Encino Reveals New Responsive Website for Improved Patient Experience
Encino dentist Martin N. Gorman, D.D.S. recently launched a newly… Read More
ARE YOU READY TO TAKE
Your Practice to the Next Level?