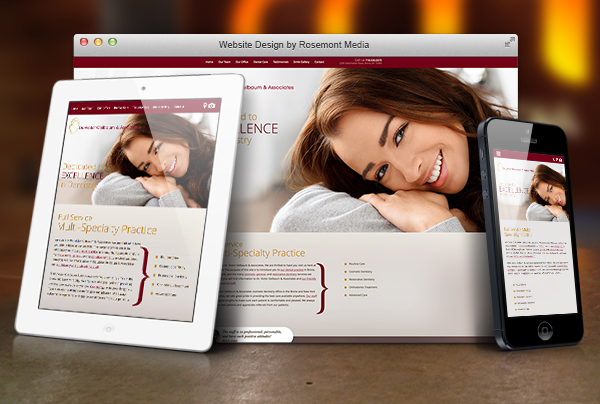 Project Details:
Launch Date:
May 2014
Page Count:
42
Services Overview:
Custom Responsive Design, JavaScript Slide Show, SEO, CMS, Custom Content, Photo Upload Gallery, and Blog
Compatibility:
Desktop, Tablet, Phone
Visit Website:
Categories:
In an effort to better reach both current and prospective patients, Dr. Victor Oelbaum teamed with Rosemont Media to create a customized dental website for his practice in Bronx, NY. Our team here at RM helped Dr. Oelbaum and his associates to create a website that provides current and potential patients with a user-friendly way to gather information about the dental professionals at the practice, the dental procedures offered, and the dental technology used. Visitors to the site can also easily download patient paperwork to expedite their visit.
Patients in the Bronx area can learn more about procedures such as orthodontics for adults or children, dental implants, teeth whitening, porcelain veneers, and Invisalign®. With detailed information about a comprehensive variety of restorative, general, and cosmetic dentistry procedures, patients can have a better idea of what to expect when they visit the practice.
Additionally, with its responsive website design, the new site is able to bring this helpful information to patients when they're on-the-go. The site is designed to automatically adjust to the appropriate screen size for easy navigation – whether the site is viewed on a desktop computer, a laptop, a smartphone, or a tablet.
To see an example of the type of customized responsive dental website Rosemont Media can create for you, please visit www.sensationalteeth.com.