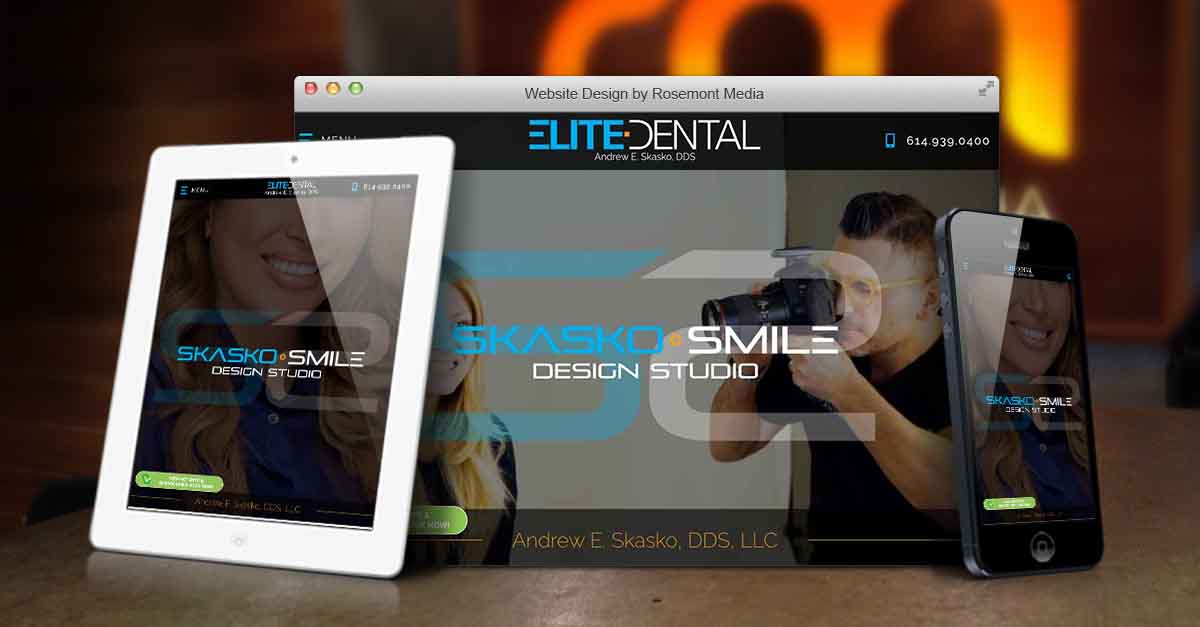 Project Details:
Launch Date:
September 2020
Page Count:
22
Services Overview:
Custom Responsive Design, SEO, Custom Content, CMS, Photo Gallery, and Blog
Compatibility:
Desktop, Tablet, Mobile
Visit Website:
Categories:
Dr. Andrew Skasko, a cosmetic dentist in New Albany, Ohio, worked with our team at Rosemont Media to revamp the overall look of his practice's website. The updated site is outfitted with a sleek design to represent the state-of-the-art care Dr. Skasko and his team provide at Elite Dental. Throughout the responsive website, users can find an easy-to-use navigation menu, before-and-after photos of patients, and original content detailing the variety of dental solutions available. Our specialists built the site with prospective and current patients in mind, and optimized the pages using the latest SEO practices to maximize the practice's visibility in search engines.
To see an example of the type of website our team can create for your dental practice, feel free to visit newalbanyelitedental.com.