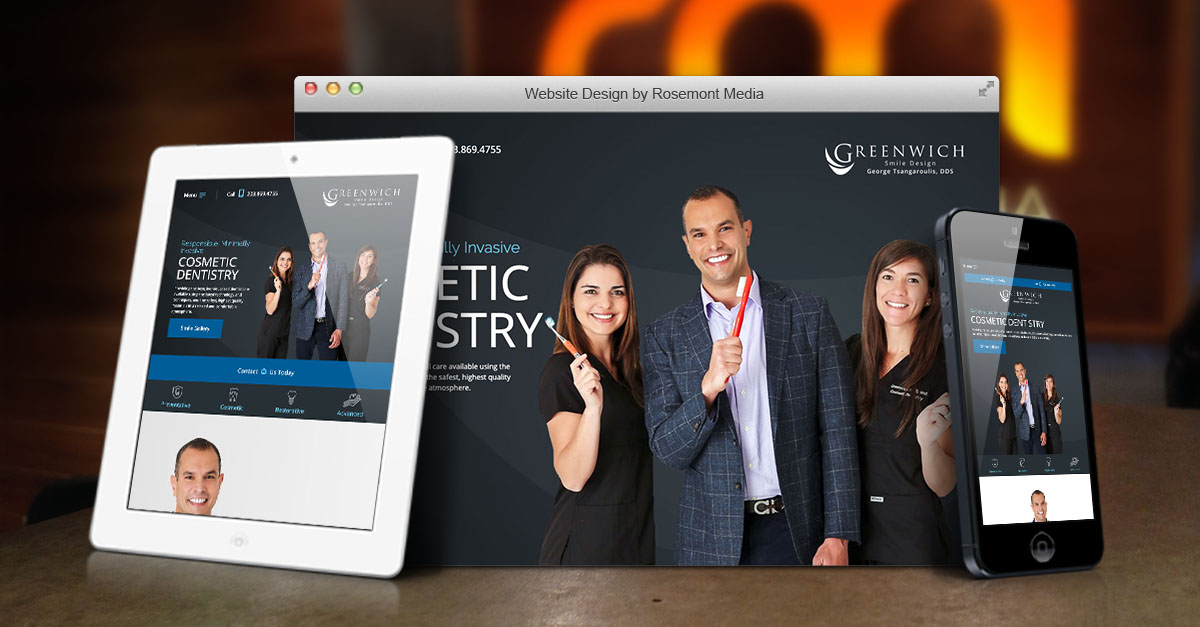 Project Details:
Launch Date:
June 2019
Page Count:
21
Services Overview:
Custom Responsive Design, SEO, Custom Content, CMS, Photo Upload Gallery, and Blog
Compatibility:
Desktop, Tablet, Mobile
Visit Website:
www.greenwichfamilydental.com/
Categories:
Dr. George Tsangaroulis, a cosmetic dentist in Greenwich, CT, partnered with Rosemont Media to transform his website into an online resource that mirrors the elite quality and sophistication of his state-of-the-art dental practice. Equipped with a responsive design that seamlessly adjusts to fit all Internet-compatible devices, the new site boasts a clean layout and balanced mixture of content and imagery—making the browsing experience both smooth and enjoyable for viewers. The website also features custom, informative content detailing the wide array of treatments and services offered by Dr. Tsangaroulis, an expanded picture gallery to showcase his smile design and makeover expertise, leading dental SEO strategies, a "hamburger" navigation menu, one-click contact capabilities, highly visible social media buttons, and more.
To take a look at the kind of website design Rosemont Media can create for your practice to help you achieve a competitive edge in your online marketplace, please visit greenwichfamilydental.com.