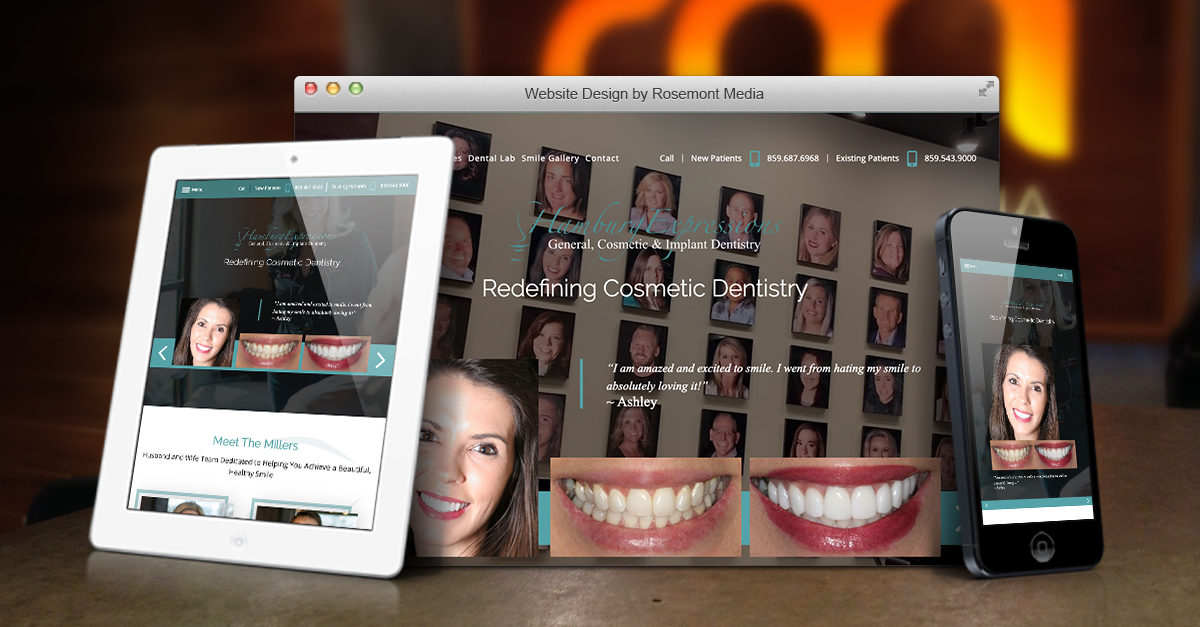 Project Details:
Launch Date:
April 2020
Page Count:
24
Services Overview:
Custom Responsive Design, SEO, Custom Content, CMS, Photo Gallery, and Blog
Compatibility:
Desktop, Tablet, Mobile
Visit Website:
www.cosmeticdentistlexington.net
Categories:
Jenny Miller, DMD—a Lexington cosmetic dentist and leader of Hamburg Expressions—teamed with Rosemont Media to upgrade the appearance, functionality, and online performance of her practice's website.
Redesigned with a focus on providing an exceptional user experience while simultaneously reflecting the beauty and artistry of cosmetic dentistry, the new site features a mobile-ready design for seamless browsing on all devices; a clean, aesthetically pleasing layout and color scheme; an extensive smile gallery to exhibit patient cases; one-touch contact abilities for smartphone users; and up-to-date coding and dental SEO elements for improved web function and rankings.
In addition, Dr. Miller's top treatment pages are outfitted with unique designs that pair content with complementary infographics and other imagery to make information easier to digest for readers, and the practice's state-of-the-art on-site dental laboratory—an asset that distinguishes Hamburg Expressions from other local dental providers—is a focal point throughout the site.
To take a look at the kind of website Rosemont Media can create for your dental practice, visit cosmeticdentistlexington.net.