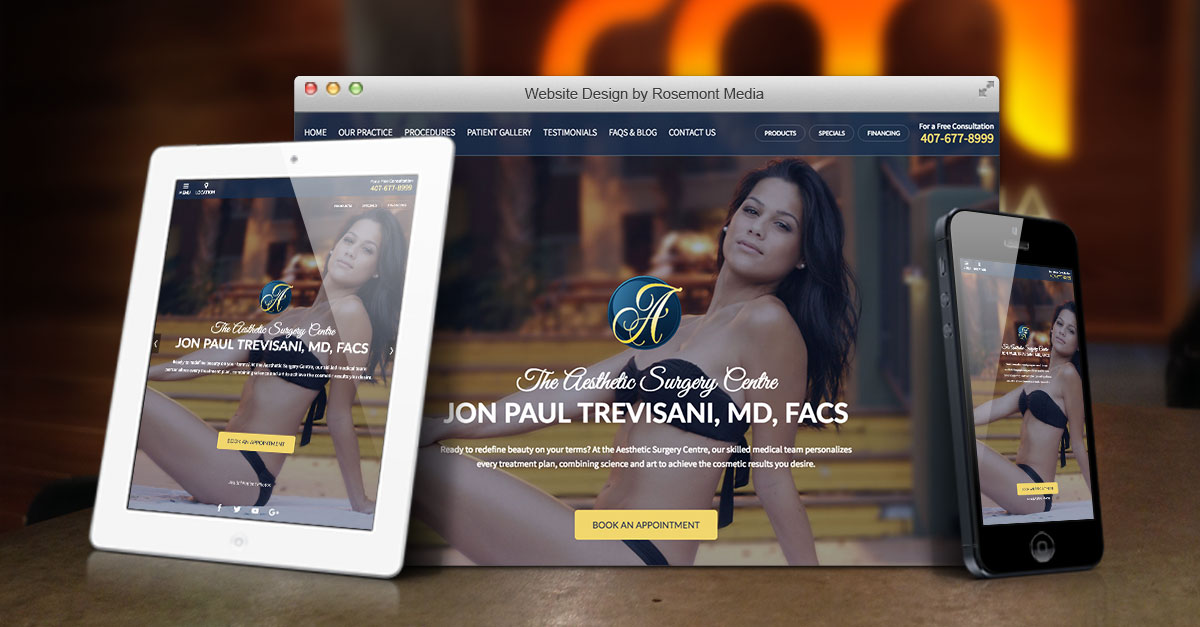 Project Details:
Launch Date:
October 2016
Page Count:
55
Services Overview:
Custom Responsive Design, SEO, CMS, Custom Content, Photo Upload Gallery and Blog
Compatibility:
Desktop, Tablet, Phone
Visit Website:
Categories:
Bigger, cleaner, and more user-friendly were on order for an Orlando plastic surgeon seeking an updated site for the Aesthetic Surgery Centre. Dr. Jon Paul Trevisani, the founder and medical director, discussed his ideas with Rosemont Media's skilled team, who went to work creating a responsive website design that would appeal to his diverse patient base. Boasting full-width pages and intuitive navigation, the innovative result is a relief for users exasperated with digital clutter. Real patient photos, rather than stock models, populate many of the pages, underscoring Dr. Jon Paul Trevisani's emphasis on the individual and his customized approach to cosmetic enhancement. Furthermore, the adaptable nature of the responsive layout means Internet denizens can view the site from essentially any device, mobile and traditional, that can browse the web. As a result, the virtual version of the Aesthetic Surgery Centre can serve as a helpful resource flush with informative medical content on the latest surgical and non-surgical cosmetic procedures. Keen to learn more? Take a peek at www.jptrev.com to explore a custom-made Rosemont Media website.