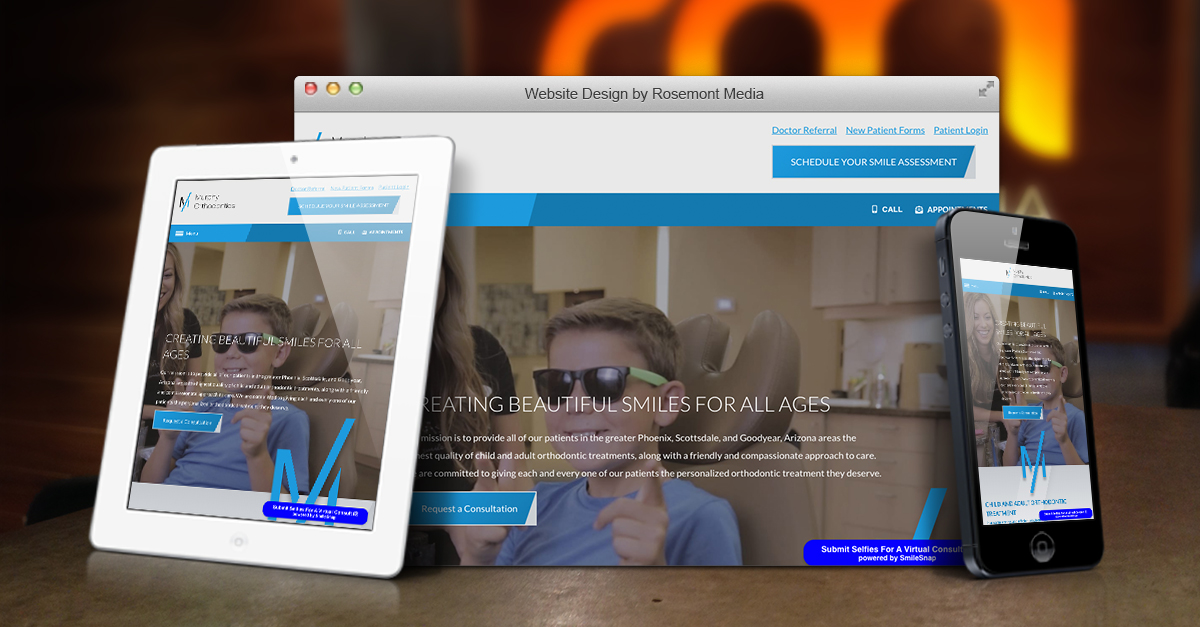 Project Details:
Launch Date:
April 2020
Page Count:
46
Services Overview:
Custom Responsive Design, SEO, Custom Content, CMS, Photo Gallery, and Blog
Compatibility:
Desktop, Tablet, Mobile
Visit Website:
Categories:
We've enjoyed a long-standing collaboration with Dr. Chris Murphy, an orthodontist in Phoenix and Goodyear, Arizona. When Dr. Murphy decided he wanted to give his current website a full and comprehensive makeover, the experts here at Rosemont Media jumped to the challenge and developed a beautiful new site that reflects the warm, educational approach to care at Murphy Orthodontics. Dr. Murphy's website has been redesigned from top to bottom and features an innovative, user-friendly, and inviting design concept that makes the experience a sleek, easy, and informative one.
Dr. Murphy's new site is equipped with a responsive design scheme, making it easily accessed and viewable on many different types of digital devices. Custom content, the latest dental SEO strategies, an updated blog, and an abundance of real patient photos make the site technologically advanced, deeply educational, and pleasant to scroll through. In addition, the site features a full video gallery complete with numerous videos showcasing a welcome message from Dr. Murphy and special events at the practice, as well as a full section devoted to Dr. Murphy's many community outreach efforts and the ways in which Murphy Orthodontics has established itself as a unique choice in the Phoenix and Scottsdale area.
You can check out the new site at murphyorthodontics.com, and please don't hesitate to contact Rosemont Media if you are interested in upgrading your website or developing a brand new website for your practice!