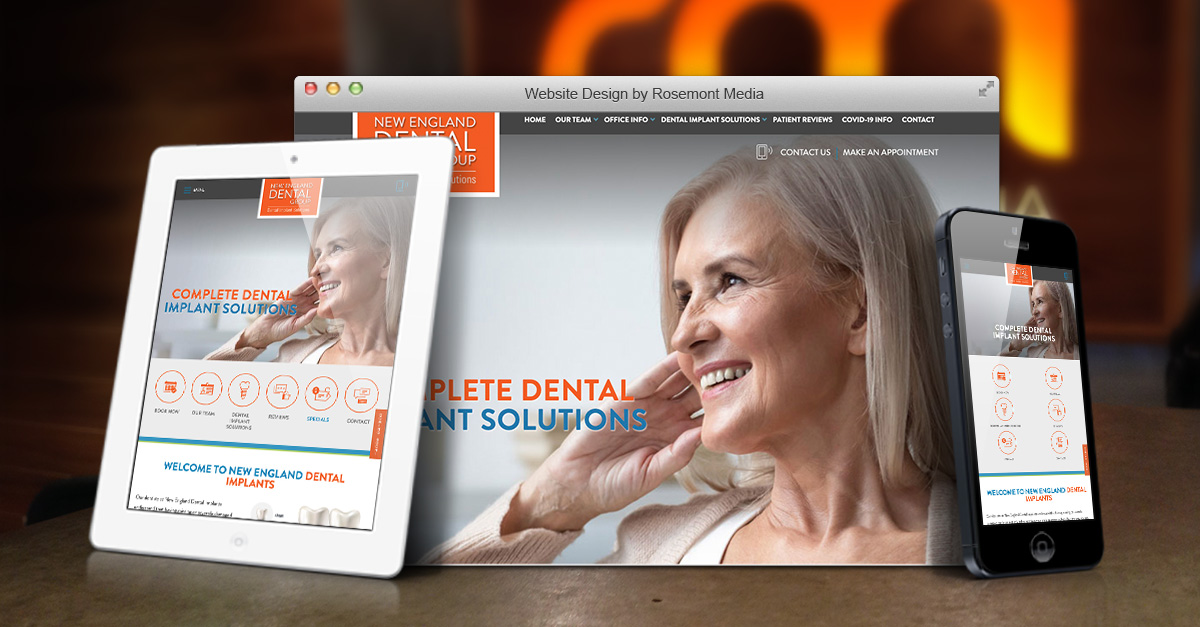 Project Details:
Launch Date:
February 2021
Page Count:
14
Services Overview:
Custom Responsive Design, SEO, Custom Content, and CMS
Compatibility:
Desktop, Tablet, Mobile
Visit Website:
www.newenglanddentalimplants.com
Categories:
As an extension of their comprehensive dental website, the professionals at New England Dental Group worked with our team for the creation of a new specialty website. The Marlborough dental implant specialists wanted to highlight the advanced implant solutions offered at their offices, from single-tooth implants to anchored dentures. On their new responsive dental website—created with a similar layout and design elements as their main website—visitors can find a wealth of information about dental implant types, which is organized throughout the custom, user-friendly space. In addition to this original content, the site has been equipped with effective SEO practices, helping those looking for an implant dentist more easily find the professionals at New England Dental Implants.
To see an example of the type of website our team can create for your dental practice, feel free to visit www.newenglanddentalimplants.com.