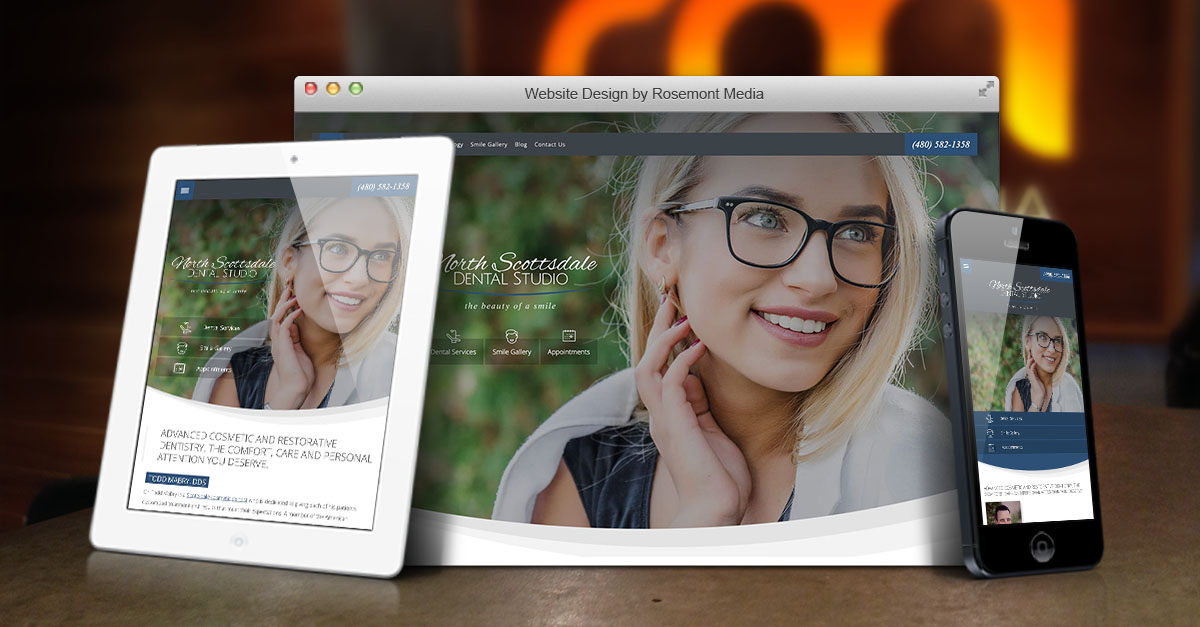 Project Details:
Launch Date:
December 2019
Page Count:
39
Services Overview:
Custom Responsive Design, SEO, Custom Content, CMS, Photo Upload Gallery, and Blog
Compatibility:
Desktop, Tablet, Mobile
Visit Website:
Categories:
Dr. Todd Mabry, a cosmetic dentist in Scottsdale, worked with our experienced team of digital marketing professionals at Rosemont Media to create a new responsive website design for his private dental practice, North Scottsdale Dental Studio. The new site features a variety of new design elements, as well as updated search engine optimization (SEO), custom-written content, and a gallery with before-and-after photos showing patient results. With its latest upgrade, the dental website presents a more user-friendly resource for current and prospective patients through its organized and modern layout.
For a look at the type of website our team can create for your dental practice, feel free to visit toddmabrydds.com.