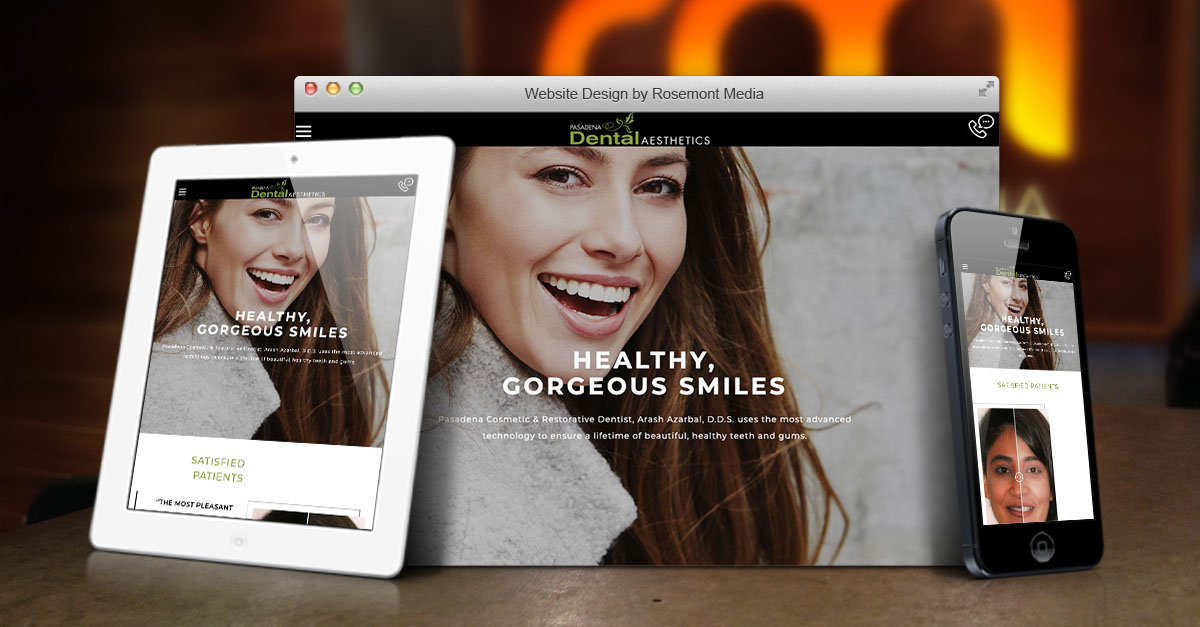 Project Details:
Launch Date:
December 2019
Page Count:
35
Services Overview:
Custom Responsive Design, SEO, Custom Content, CMS, Photo Upload Gallery, and Blog
Compatibility:
Desktop, Tablet, Mobile
Visit Website:
www.pasadenadentalaesthetics.com
Categories:
We've given a "Smile Makeover" to the website for Pasadena dentist Arash Azarbal, DDS, and we couldn't be more thrilled with the results! Dr. Azarbal and his team at Pasadena Dental Aesthetics wanted to build upon their previous website and make it even more beautiful, accessible, educational, and user-friendly. So, our team of experts here at Rosemont Media completely revamped the site from top to bottom, using a soothing design palette and a variety of custom pages to create a site that reflects the practice's commitment to thorough communication and detailed information on what patients can expect. In addition to original content, the latest dental SEO strategies, and a comprehensive overview of the dental team and available treatments, the new website includes a before-and-after photo gallery, an online reviews page, and an updated blog. The responsive website design also enables it to be easily viewed and accessed in its full capacity across multiple digital devices and platforms.
Please explore pasadenadentalaesthetics.com to see how it all turned out, and contact Rosemont Media if you would like to learn more about upgrading your current site, or developing a brand new one!