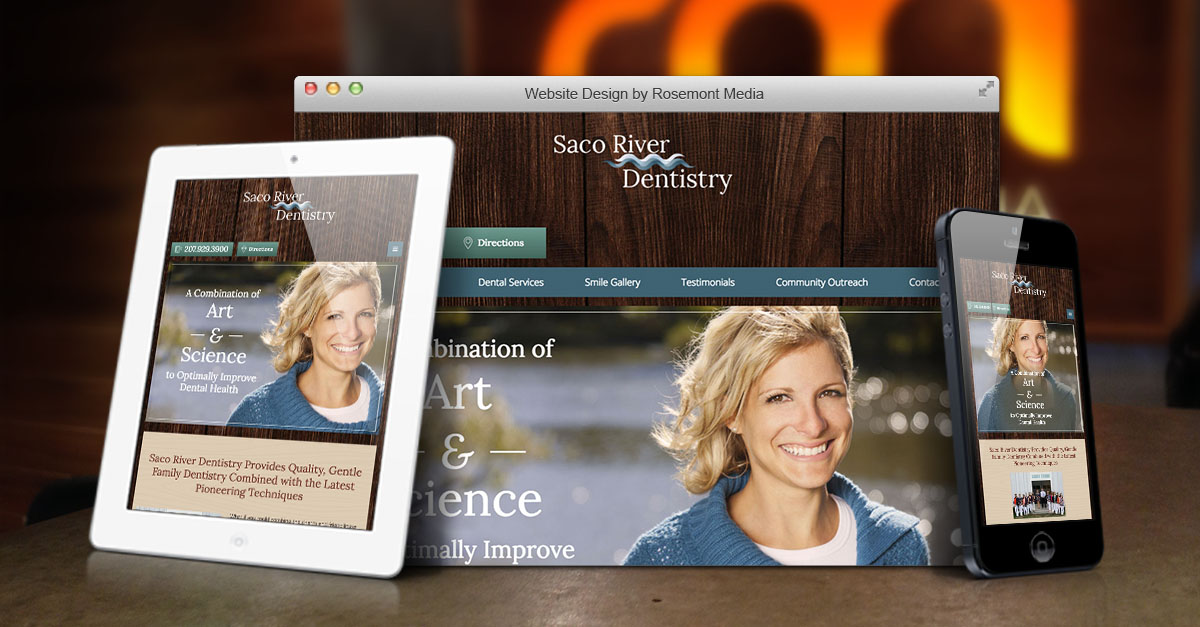 Project Details:
Launch Date:
September 2017
Page Count:
21
Services Overview:
Custom Responsive Design, SEO, Custom Content, CMS, Photo Upload Gallery, and Blog
Compatibility:
Desktop, Tablet, Mobile
Visit Website:
Categories:
Situated in a converted barn in an idyllic location, Saco River Dentistry offers a comprehensive selection of family and cosmetic dental treatments with a compassionate, friendly, and fuss-free approach. To meet the changing needs of a modern patient base, the experienced team of Buxton dentists contacted Rosemont Media to help them launch an upgraded website with the details visitors want most. The result is a combination of state-of-the-art features and small-town charm. Primary among the upgrades is the responsive website design, which provides easy-to-navigate, on-the-go access for individuals on smartphones and tablets as well as those using laptops and traditional computers. The practice also emphasizes their family-focused philosophy, integrating patient and landscape photography into the fresh, outdoorsy design. A clean and crisp roster of general, cosmetic, and restorative procedures is quickly accessed from the large main menu, allowing users of all capabilities to readily find the information they are seeking. Rosemont Media's final flourish is the advanced dental SEO strategies, which help to place the website high on search result pages—an added convenience for both current and prospective patients.
A site for every style, Rosemont Media can assist you in achieving your digital marketing goals. To see one of our latest examples, please visit www.sacoriverdentistry.com or talk to our team to learn more.