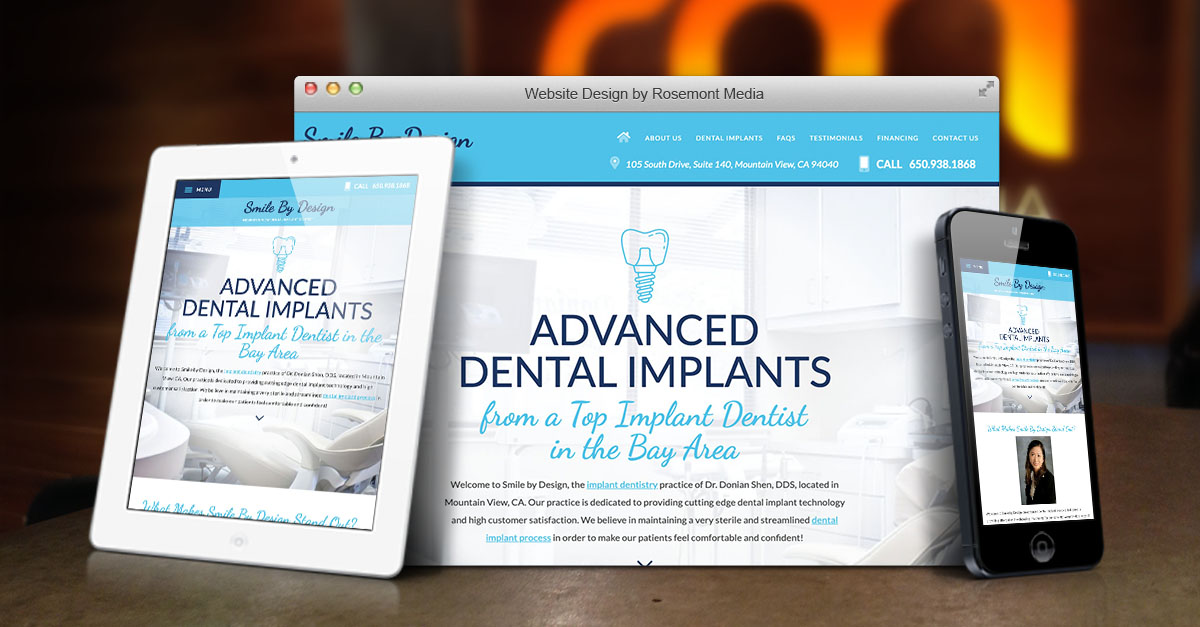 Project Details:
Launch Date:
February 2020
Page Count:
17
Services Overview:
Custom Responsive Design, SEO, Custom Content, CMS, and Blog
Compatibility:
Desktop, Tablet, Mobile
Visit Website:
www.mountainviewdentalimplant.com
Categories:
Mountain View implant dentist Donian Shen, DDS is shining a spotlight on implant dentistry at Smile By Design with a brand new, state-of-the-art specialty website. Dr. Shen wanted her work with dental implants to be the focus of this fully customized website project. The clean, modern design and intuitive navigation makes information easy to find, so that website visitors can learn all about Dr. Shen and the advanced implant dentistry procedures she performs. The informative pages of the website are created with custom content written to help website users understand what makes Dr. Shen's high-quality work, advanced technology, comprehensive treatment plans, and attention to detail stand out from the competition. The website also includes a blog, which allows Dr. Shen to keep patients abreast of new trends and emerging information in the field of implant dentistry. Whether users visit the website from a mobile or desktop Internet-connected device, the responsive design of the website adjusts to fit the screen for optimal viewing and functionality. Last but not least, clean coding and advanced search engine optimization (SEO) enable the website to achieve competitive positioning in Google searches. This helps potential patients more easily find Smile By Design when they are looking for dental implant treatment in the Mountain View area.
To see an example of Rosemont Media's outstanding dental website work, please visit mountainviewdentalimplant.com.