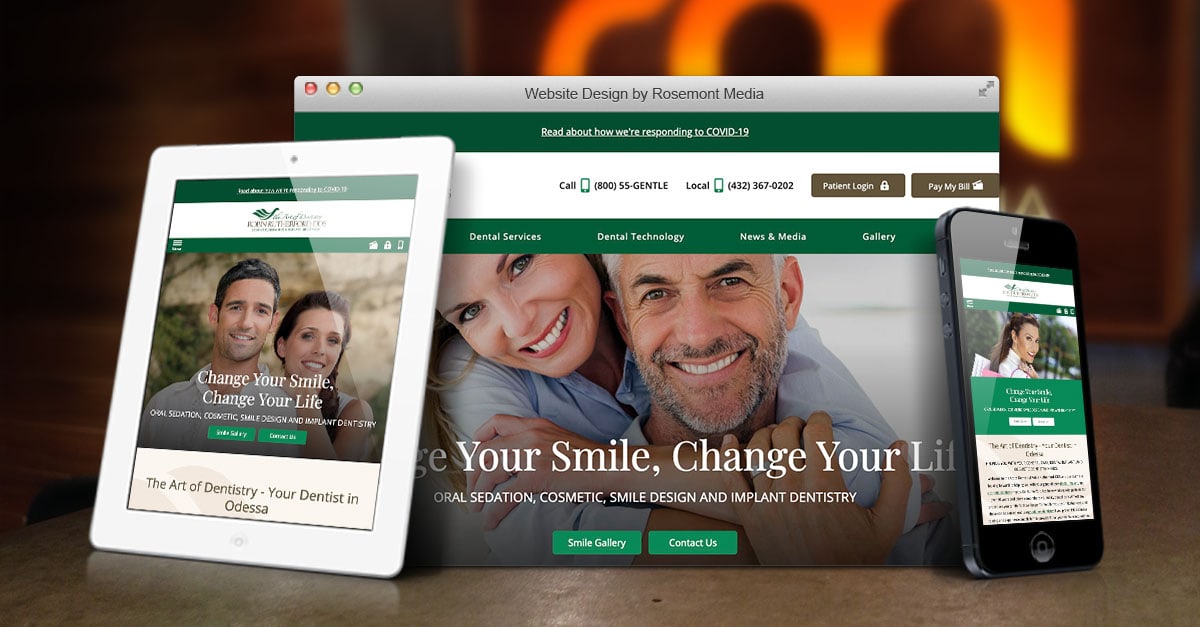 Project Details:
Launch Date:
November 2020
Page Count:
42
Services Overview:
Custom Responsive Design, SEO, Custom Content, CMS, Photo Gallery, and Blog
Compatibility:
Desktop, Tablet, Mobile
Visit Website:
Categories:
Dr. Robin Rutherford and his team at The Art of Dentistry are a long-time client of Rosemont Media. Working closely with the Odessa cosmetic dentist for a website upgrade, our team was able to create a new responsive design with a variety of modern features. Still maintaining its sophisticated appearance, Dr. Rutherford's practice website was updated with a customized layout, online reviews page, refined SEO practices, and more. The new site is filled with comprehensive information about the practice and the many dental services he offers. It acts as a valuable and user-friendly resource for current and prospective patients.
To get an idea of the type of website Rosemont Media can create for your dental practice, feel free to visit gentledentaldoc.com.