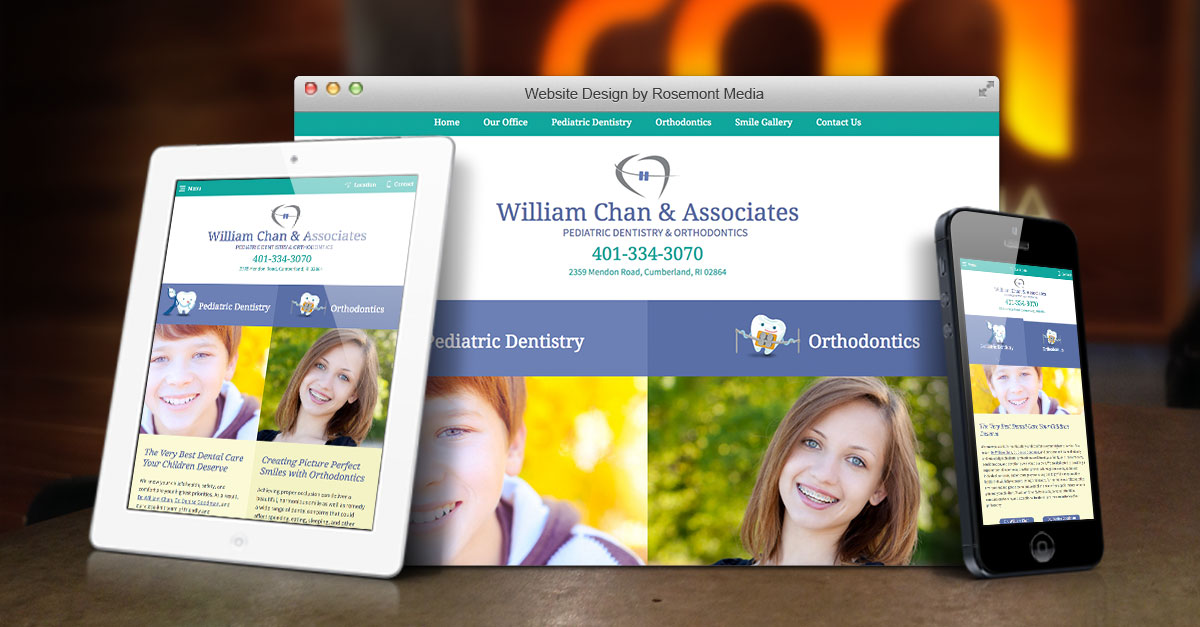 Project Details:
Launch Date:
March 2016
Page Count:
20
Services Overview:
Custom Design, SEO, CMS, Custom Content, Photo Upload Gallery and Blog
Compatibility:
Desktop, Tablet, Phone
Visit Website:
Categories:
The dentists and orthodontist that make up William Chan & Associates understand the importance of learning excellent oral health habits as early as possible. As a pediatric dental and orthodontic practice in Providence, their goal is to ensure the next generation has beautiful, functional teeth and gums. Partnering with Rosemont Media, the dental professionals developed an innovative responsive website that would prove informative and convenient for busy parents. The result is a pastel-toned online resource brimming with original content that's accessible from any Internet-capable device. To further assist moms and dads seeking dental care for their children, a location map is available on the footer of each page and contact details are prominently displayed. The bells and whistles of design are trimmed in favor of clean lines and an intuitive, easily navigable layout patients (and parents) desire. Dental professionals lead busy lives, and our website performance analysis allows them to focus on pediatric oral hygiene and occlusion while maintaining a strong presence in their online marketplace. To see an example of a custom-made, family-friendly dental website built by Rosemont Media, please visit chaldentalri.com.