Highlight the Positive with Happy Patients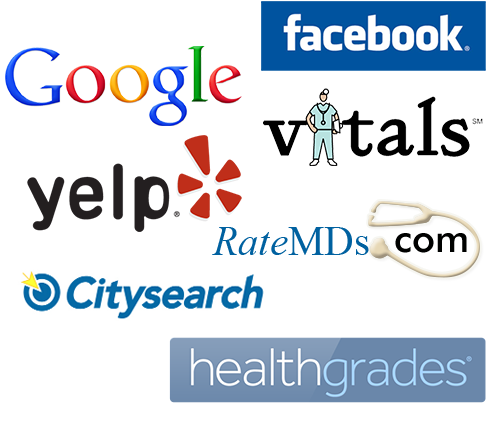 Google profiles, Yelp, RateMDs, and other sites contain reviews from patients based on their experiences at specific dental practices. This phenomenon is one of the most valuable assets to a practice's reputation, and taking advantage of the fact that huge numbers of potential patients are considering patient reviews before choosing their dentist is essential to successful dental marketing.
Rosemont Media offers exceptional reputation management services and search engine optimization strategies that can go hand-in-hand with patient reviews published online. Patients who voice their satisfaction can be turned into advocates for your practice and have an incredible impact on your website's performance. Good patient reviews can also be highlighted on your social media pages to help you continue relationships with current patients, and also get prospective patients in on the discussion. In addition, our team at Rosemont Media can advise you on strategies to overcome any recent dissatisfied reviews that may be unfairly putting your practice in a negative light.
Our team has developed several strategies to help streamline the process of acquiring new reviews on a consistent basis. We invite you to contact our team to discuss the right avenue for your practice.
Related Posts