Buyer's Guide to Online Reviews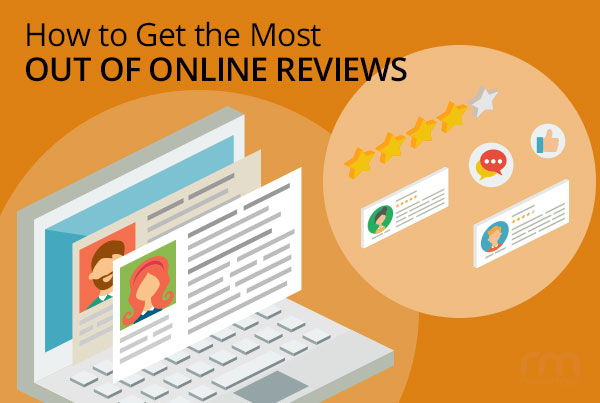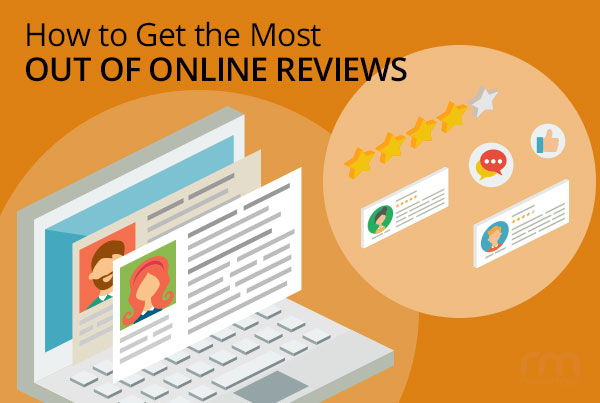 Everyone has an opinion, and in the age of the Internet, we all now have the tools to make our opinions heard on a global scale. Not so long ago, the word "reviews" was typically relegated to a newspaper critic's take on a local restaurant, a new movie or play hitting theaters, the latest book or album on the charts, and other cultural happenings. These days, that word encompasses much more. Word-of-mouth is now able to spread across the worldwide web with lightning speed – everything from the auto shop down the street to the medical or dental practice downtown is being critiqued by the "New Reviewers": consumers. It's critical to know how to handle reviews of your practice, and how to work them to your advantage.
In today's blog, we talk with Brian Lyle, Rosemont Media's Director of Medical Consulting, and Chris Brown, RM's Director of Dental Consulting. They give us some background and advice on the importance of reviews to your practice and what to do about the good and the bad ones, as well as information on advanced new tools available from Rosemont Media that can make campaigning for positive reviews a much less stressful venture.
The Rise of the Patient Review
First off: how did we get here? When did reviews become the juggernaut of importance they are today?
Brian Lyle: "It used to be that the Testimonials page was one of the higher-viewed pages on websites. That's now totally shifted. Today, more people are looking at third-party review sites because they know that a mixed or bad review will likely not appear on the website's Testimonials page."
"When you search under a name, such as 'dr. john smith san diego,' you'll likely get a lot of results for that particular doctor under review sites like Vitals, RateMD, HealthGrades, and others. Name searches have always been important for online reputation, conversion, and bringing in new patients. What's been changing over the last few years is that Google now indexes non-name searches (general search terms such as 'cosmetic dentist san diego') with Google Maps, Google Reviews, Yelp, RealSelf, and others. When someone doesn't know who they're looking for, the online reputation of individual doctors and practices now comes into play as far as a factor for whom to go see, even when the searcher is not inputting a specific name."
This new way of ranking from review sites has been a seismic shift, making the potential impact reviews can have for individuals and practices bigger than ever.
To sum up, these are the two big things that ultimately made reviews so important:
Consumers referred to a specific doctor who then google the name to reaffirm their consideration of that doctor by looking at reviews
Consumers who do not know who to see and are using a non-name search. The search results, including the reviews, could be a determining factor on who they feel they should go see.
Negative Reviews – What Do You Do?
Chris Brown: "The most common question we get about reviews is how to remove the bad ones. It may be difficult, particularly for reviews that you feel are patently unfair, but in most cases, the best thing to do when dealing with a negative review is to not respond to it."
Brian Lyle: "Number 1 – you don't really know who you're dealing with. Number 2 – not all review sites are listed in chronological order, so if you respond to a review it's possible that it may bring more attention to that review, and therefore make it more visible. It's also possible that responding could lead to a HIPAA violation."
To be sure, Brian says, there have been cases where companies turned around their consumer confidence and reputations by responding to reviews and complaints via social networks; however, these are often dealing with viable consumer products, not surgical cases and the like. "A complaint about someone's shipment being late is very different than someone who's upset because of what they believe to have been poor health care.
"Overall, my advice is don't respond – even to the positive reviews. You don't know if you may be committing a HIPAA violation by the content of your response – or even just validating that the person was a patient by responding at all."
Potentially Slanderous Allegations and Blatant Guidelines Violations
Keep in mind, bad reviews can be removed in certain cases, particularly when they are flagrant violations of a review site's rules.
Brian Lyle: "Every review site has different guidelines. If there is a violation of the guidelines, it's possible to remove a bad review, but it's very unlikely. Curse words, slander, threats, or mentions of something illegal – those are all things that may give a practice reasonable expectation of removal. Some review websites even allow you to hide a certain number of bad reviews – one or two is usually the max. Also, sometimes you can flag certain reviews, and in many cases there are forms to fill out to file a complaint about a specific review. However, each review site has different rules and different contact mechanisms – some of them don't even have a number to call. You'll need to use the tools that particular review site has made available in order to lodge a complaint about an individual review, but you're often limited to what that site provides. It's important to remember that most review websites will generally not allow removal, but they do in some cases."
Provide the Best Possible Experience
It's the most obvious thing, and most practices do their best, but it still can never be said enough: concentrate your entire team on giving your patients the best experience possible.
Chris Brown: "Provide exceptional service. Take care of people. Those are two of the most immediate and important things you can do to limit the possibility of negative reviews."
Shine a Light on Your Good Reviews
Brian Lyle: "Some practices link over from their websites to positive reviews on review aggregating websites – that's one way to highlight positive reviews. It's not recommended in all cases because you want the visitor to stay within your own site as long as possible, but in some cases it might be worth it."
Don't Pay for a Review
Brian Lyle: "You can't incentivize people to write a review. Don't pay. Don't offer discounts or specials to people with the condition they write a review on Yelp or the like. When the one person who has a deal like this reveals that he or she got some kind of gift card or service reward for writing a review, other reviews of the practice are then potentially discredited."
Chris Brown: "I always tell clients, 'If you see a patient has written a good review, you can voluntarily come back and thank them or give them something as a means of gratitude.' But don't say, 'I'm going to give you this or that for a review' – the review always needs to come first."
Encourage Patients to Write Reviews about Positive Experiences
If a patient is vocal about their satisfaction and the positive experiences they had in your care, encourage them to spread the word!
Chris Brown: "Rosemont Media also has easy-to-use tools for websites that allow the practice's staff to proactively campaign for reviews from happy patients, giving them an easy way to access popular review sites and post reviews about their positive experiences."
What's Ahead
Both Brian and Chris agree that reviews will only get more important, and become more prevalent, in the future.
Chris Brown: "There are so many review outlets now… it's everywhere. And it's definitely not going anywhere."
Rosemont Media CEO Keith Humes also predicts there will likely be more congressional action and legislation regarding consumer reviews taking place in the near future, possibly even this year, since laws in this area have not kept pace with the rapid evolution of the Internet. You can read more about Keith's predictions for search engine marketing in 2015 here.
The bottom-line: reviews are quickly becoming very large parts in the mechanics of maintaining a successful practice. Having a better understanding of what you can and can't do / should and shouldn't do regarding patient reviews can give you a huge advantage when trying to maintain some kind of control over what's being said about you online.
Contact Rosemont Media
As reviews have come into larger focus over the years, Rosemont Media has tried to stay one step ahead of the game as much as possible. We offer state-of-the-art tools to help you campaign for and promote positive reviews from your patients. Please contact us to speak with one of our experienced consultants about these services, or for information on the many medical marketing and dental marketing options we offer that can enhance your website and your online profile.