Buyer's Guide to Online Reviews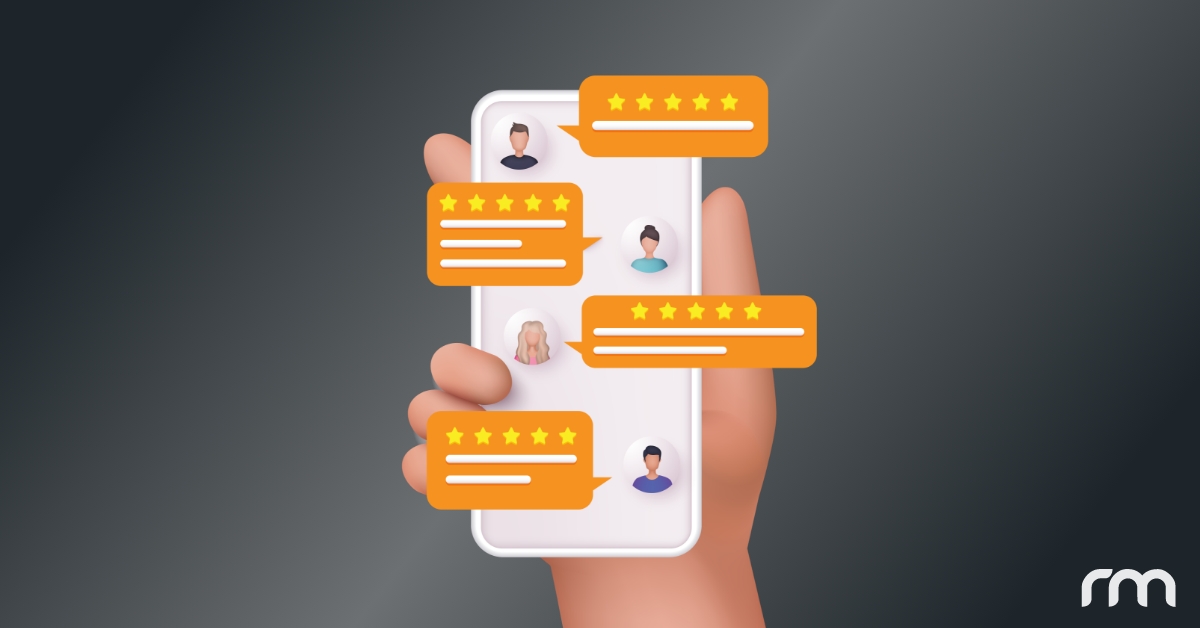 Everyone has an opinion, and in the age of the Internet, we all now have the tools to make our opinions heard on a global scale. Not so long ago, the word "reviews" was typically relegated to a newspaper critic's take on a local restaurant, a new movie or play hitting theaters, the latest book or album on the charts, and other cultural happenings. These days, that word encompasses much more. Word-of-mouth is now able to spread across the worldwide web with lightning speed – everything from the auto shop down the street to the medical or dental practice downtown is being critiqued by the "New Reviewers": consumers. It's critical to know how to handle patient reviews of your practice, and how to work them to your advantage.
In today's blog, we talk with Chris Brown, RM's National Sales Director, to get some background and advice on the importance of reviews to your practice and what to do about the good and the bad ones, as well as information on advanced tools available from Rosemont Media that can make campaigning for positive reviews a much less stressful venture.
Tip #1: Provide the Best Possible Experience
It's the most obvious thing, and most practices do their best, but it still can never be said enough: concentrate your entire team on giving your patients the best experience possible. Chris says it is absolutely essential to increase the chances of positive reviews. "Provide exceptional service. Take care of people. Those are two of the most immediate and important things you can do to limit the possibility of negative reviews."
Tip #2: In Most Cases, Don't Respond to Negative Reviews
"The most common question we get about reviews is how to remove the bad ones. It may be difficult, particularly for reviews that you feel are patently unfair, but in most cases, the best thing to do when dealing with a negative review is to not respond to it."
Ultimately, even just responding to a negative review brings the possibility of drawing additional attention to it. Plus, a response could even possibly lead to a violation of HIPAA, so extreme caution is necessary.
If a negative review appears to contain potentially slanderous allegations and/or blatant guidelines violations, keep in mind that bad reviews can be removed in certain cases, particularly when they are flagrant violations of a review site's rules.
Tip #3: Shine a Light on Your Good Reviews
It can be a good idea to put a spotlight on your good reviews. Rosemont Media offers innovative ways to do just that on your website. Special tools can be used to produce distinct pages that essentially bring review aggregation to your own site, along with the ability to gather positive patient reviews from several sources and make them more visible. Take a look at our Patient Reviews page to learn about the many ways we can help you easily find positive notices about your practice and display them on your website.
Tip #4: Don't Pay for a Review
It's never good to offer financial or other types of incentives in exchange for a good review. According to Chris, "I always tell clients, 'If you see a patient has written a good review, you can voluntarily come back and thank them or give them something as a means of gratitude.' But don't say, 'I'm going to give you this or that for a review' – the review always needs to come first."
Tip #5: Encourage Patients to Write Reviews about Positive Experiences
If a patient is vocal about their satisfaction and the positive experiences they had in your care, encourage them to spread the word! "There are so many review outlets now… it's everywhere. And it's definitely not going anywhere. Rosemont Media also has easy-to-use tools for websites that allow the practice's staff to proactively campaign for reviews from happy patients, giving them an easy way to access popular review sites and post reviews about their positive experiences."
The bottom-line: reviews are quickly becoming very large parts in the mechanics of maintaining a successful practice. Having a better understanding of what you can and can't do / should and shouldn't do regarding patient reviews can give you a huge advantage when trying to maintain some kind of control over what's being said about you online.
Contact Rosemont Media
As reviews have come into larger focus over the years, Rosemont Media has tried to stay one step ahead of the game as much as possible. We offer state-of-the-art tools to help you campaign for and promote positive reviews from your patients. Please contact us to speak with one of our experienced consultants about these services, or for information on the many medical marketing and dental marketing options we offer that can enhance your website and your online profile.
Editor's note: The original version of this post was published on March 24, 2015.