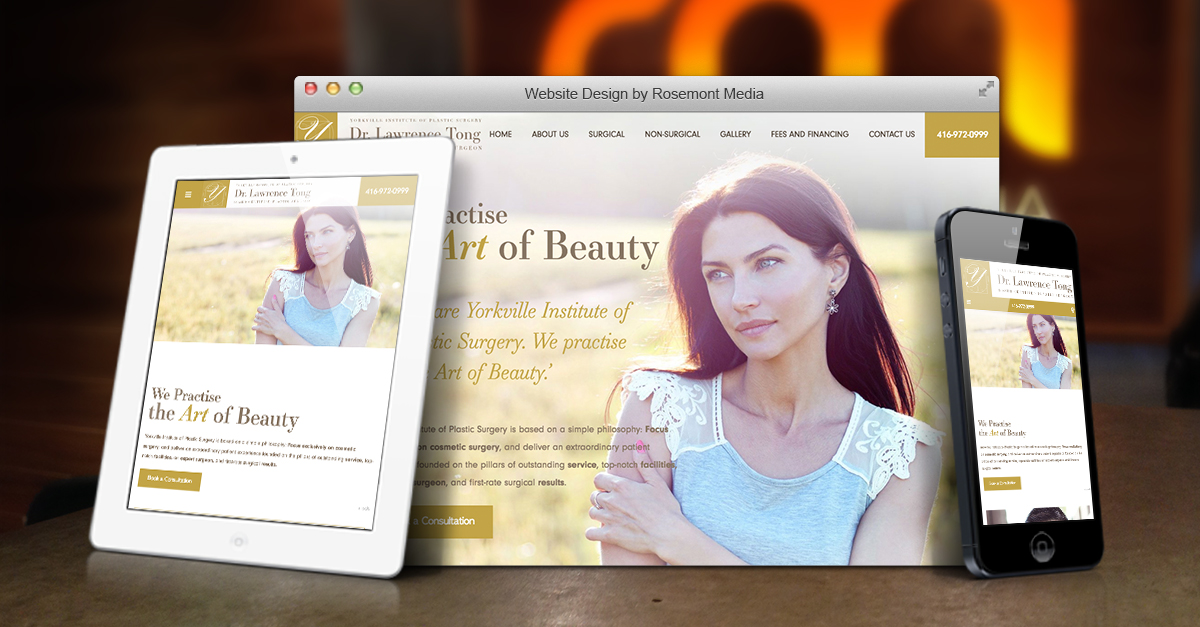 Project Details:
Launch Date:
March 2018
Page Count:
70
Services Overview:
Custom Responsive Design, SEO, Custom Content, CMS, Photo Upload Gallery, and Blog
Compatibility:
Desktop, Tablet, Mobile
Visit Website:
www.myplasticsurgerytoronto.com
Categories:
Dr. Lawrence Tong is a Toronto plastic surgeon specializing in cosmetic enhancement of the face, breasts, body, and skin. Desiring a more robust web presence from which he could disseminate valuable procedural information, as well as provide easy access to helpful patient resources that are pertinent to his aesthetic surgery practice, Dr. Tong collaborated with our team to build a custom-designed, fully responsive website design to reflect the life and soul of his practice at The Yorkville Institute of Plastic Surgery.
Placing great value on patient education and transparent communication throughout the treatment process, Dr. Tong sought an online presence that similarly mirrored these values. The result is a sleek, bright, and easily navigable website teeming with valuable information about the benefits, candidacy, surgical technique, and recovery associated with a wide array of surgical and non-surgical procedures. In addition to an attractive gallery showcasing the results achieved with previous patients, custom-written landing pages for different treatment types (facial surgery, breast surgery, brow and eyelid surgery, and body sculpting treatments) give visitors an extensive overview into all of their options in one convenient location. This allows patients to easily match their concerns to a corresponding procedure of interest prior to their initial consultation. Finally, outfitting the state-of-the art site with the latest best practices in search engine optimization (SEO) can significantly increase the visibility of Dr. Tong's practice to the very patients he wishes to reach.
Ultimately, Dr. Lawrence Tong's revamped website design can now function as an enticing and comprehensive guide for individuals to educate themselves on the varying aspects of cosmetic enhancement. Feel free to explore the final result of Dr. Tong's site at www.myplasticsurgerytoronto.com and please contact our team at Rosemont Media to learn how we can take your digital footprint to new heights.