9 Ways to Tell if an Internet Marketing Company is Right for You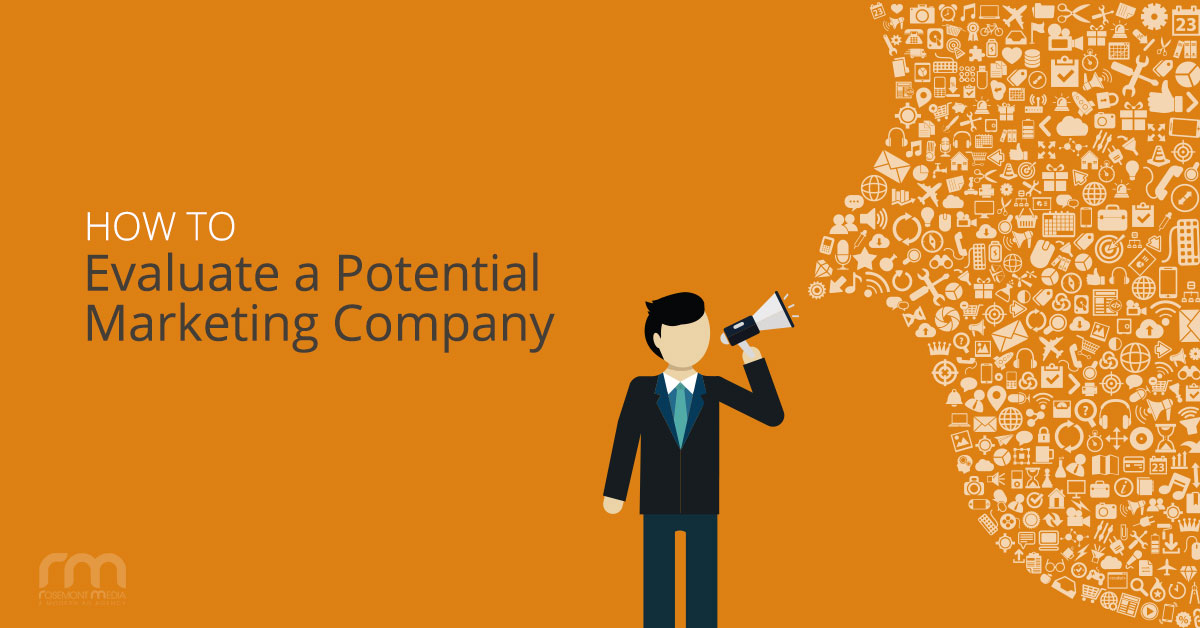 Let's say you're in the market for an SEO firm. Perhaps you've done some research and have come up with a few (seemingly) decent options. The issue you're having now is how to tell them apart. They all have websites and services that look fairly similar, so what exactly should you be looking for? To help you sort it out, we've provided some valuable tips:
Check their work. Just like prospective patients want to see before and after photos of your previous patients prior to committing to certain procedures, it's important for you to review what the firm has done for their clients. If they don't already have a portfolio available on their website, be sure to request some examples of the work they've done in the past. Look for things that are important to you—for example, do they create attractive and user-friendly website designs for their clients? Is there original, informative content available on their clients' sites? Does the overall aesthetic of their work match your preferences? Additionally, if you're looking for a company that can design and build a website for you, it stands to reason their website should be exemplary, as well.
Verify they have experience with practices like your own. Does the company have clients that are not only in your particular specialty, but also comparable in size and online market competitiveness? For obvious reasons, an agency that has "been there, done that" for practices similar to yours is often a smart choice.
Review their clients' search engine rankings. It's good to ask a potential marketing firm to show you how their clients are ranking, but don't always stop there—conducting your own research to see how clients comparable to your practice are ranking in search engine results is highly recommended. If you notice good positioning within competitive markets, you're on the right track.
Look for signs of a strong online presence. Since you will be trusting the marketing firm you choose to help you climb the search engine ranks, they should showcase the fruits of their labor by performing well in results for their own industry (in this case, medical and/or dental marketing). Just remember—getting to the top of Google can't happen overnight, and any marketing company that claims otherwise is likely using black hat SEO tactics.
Check to ensure they are on social media (every marketing company should be). Do they have a Facebook page? If so, are they actively engaging with their audience? These days, it takes more than simply creating an account to gain—and maintain—success in social media marketing. Businesses must be interactive to remain relevant, and the way in which a marketing agency interacts with its own audience can shed great light onto how they may manage accounts for clients.
Do they have an informative blog? Looking at a potential marketing company's blog can likely offer some insight. A good marketing company should blog on a consistent basis, and their posts should lean towards being informational, not salesy. Ask yourself: is this the type of blog you would want to subscribe to? Do the posts exhibit their authority and expertise on industry news? Reading through the posts can also give you a feel for the company's voice and overall tone. Do they seem like a company whose values align with those of your practice?
Read client case studies and reviews. Similar to how prospective patients want to read online reviews about your practice, you should be looking to see what clients are saying about the SEO firm in question. Look for case studies and reviews that can help you get a better feel for what you can expect.
Talk to the representatives you will actually be working with. Sometimes the person (or people) you initially meet and/or talk to are not part of the team you will eventually work with after signing a contract. If this is the case, it is important to know who you will actually be working with, meet the representative(s) and/or team, and determine if you feel you can work well with them.
Ask about a plan tailored for your practice. You've likely seen all the services a marketing provider offers by looking at their website, so inquire about how they will integrate these products into a customized strategy that meets your practice's unique needs and goals. To take things one step further, ask for examples of how similar plans have paid off for others.
Beyond the suggestions mentioned above, we also recommend that you ask whether or not your practice will own everything the marketing company does for you (the website, written content, SEO, etc.). If not, this is a big red flag. You might also want to check to see if there will be a buyout option available after a contract is signed, in case you decide to part ways earlier than planned. Ultimately, you'll want to find an all-star marketing company that can fit into a budget you're comfortable with—and it all starts with thorough research! Don't be fooled by companies who talk the talk without walking the walk!
Editor's note: The original version of this post was published on March 1, 2016.