What Should a Dental Website Cost in 2024?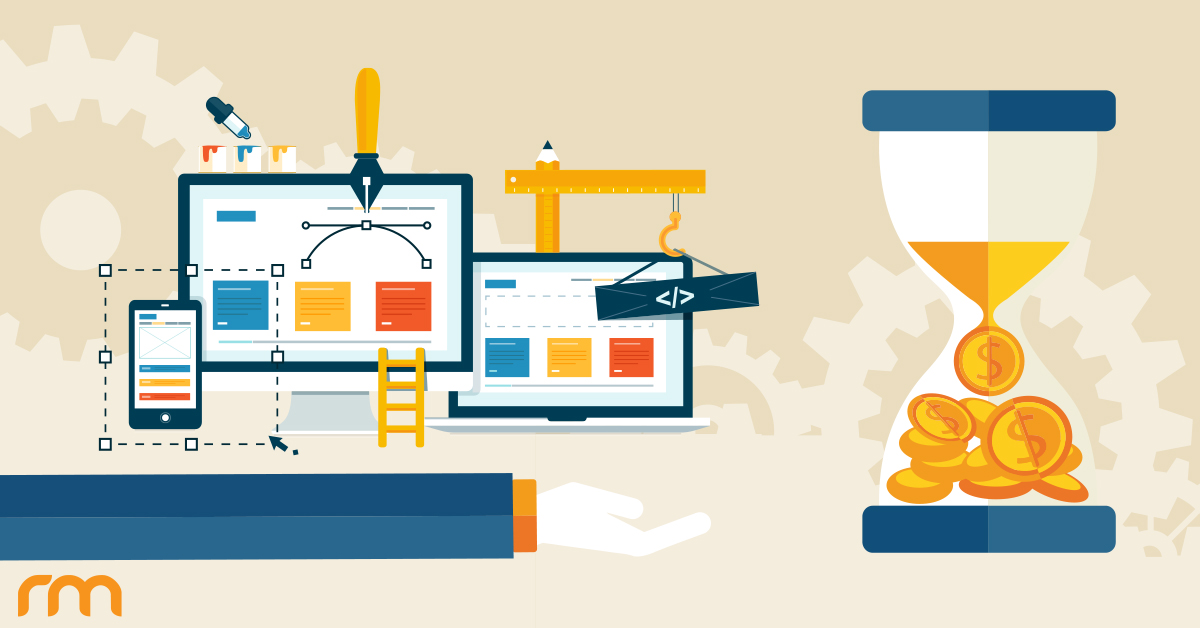 Just as the price of customized treatments at your practice will differ, the overall cost of a dental website can vary greatly as well. Factors such as the web design company you're considering and the specific elements, features, and customization level you desire will all affect the final cost of your website. One digital marketing company may charge less for a new site design than another, and on the surface both products might seem comparable, but what's driving the discrepancy in price?
As is the case with many things, the "you get what you pay for" concept often holds true for buying a dental website. To assist you in determining an appropriate budget for a new site, we've provided some expert guidance below to help you identify a realistic price range for the type and quality of website you need.
Factors to Consider When Assessing Website Costs
Today, the cost of a custom dental website design can range anywhere from $3,500-$30,000 — sometimes even more. With such a wide range in pricing, it's important to consider the following factors to determine what you're actually getting for the money you invest.
Template vs. Custom Design
While a template design can be customized to a limited degree, the perks generally end there. With most template designs, you don't actually own the website, requiring you to pay an annual fee that adds up over time. In addition, these sites are often coded poorly, which can result in suboptimal performance on search engines
In contrast, all components of a truly custom dental website design — including layout, imagery, taglines, content, and more — can be tailored to meet your specific desires (both now and in the future), promoting your practice in a truly unique light. Furthermore, coding and various other behind-the-scenes elements can be implemented properly, providing an excellent foundation for online success.
Time Dedicated
How much time is going to be spent on creating your website? When it comes to designing and building websites, cost is often a good indication of the hours put into bringing your practice to life online. Some sites can be built by plugging your logo here and throwing your content there to fit a predetermined template or semi-customizable layout, which is quick and relatively inexpensive — but the final product and ultimate online performance reflect just that. It's critical to understand that developing a custom site properly takes time, which is factored into pricing. Think of it as paying for the hours of effort and dedication put into your personalized website, as opposed to simply a price point for a mass-produced commodity anyone else can purchase.
Budget
If you think a "premium custom new website" isn't in your budget, think again — certain medical and dental web design firms, such as Rosemont Media, offer a variety of packages to help doctors and dentists obtain a new, customized, responsive website that can meet their needs while still fitting into their desired price range.
So, which package is right for you? The best way to figure out how much you should be spending on a new website is to determine what's most important to you. Is the goal of your site to attract new patients? Should your site focus on informing and educating those who visit it? Do you want to provide access to online forms? How many procedures are offered at your practice? Do you want your site to be extremely interactive? Do you want to feature videos? Are you hoping to establish your practice as the authority on a specific procedure? These are all questions that can help determine the price point for your new site. If you already have a price point in mind, answering these types of questions can also help you prioritize your needs and fit the most important elements into your particular budget.
Beyond the Homepage
The homepage of a website often steals the show, but a great design shouldn't stop there. Internal landing pages are where patients will likely spend most of their time on your site, so outfitting them with memorable features — such as imagery and visual details that complement written content — goes a long way in reinforcing your brand and mirroring your commitment to an exceptional patient experience.
Mobile Readiness
Not everyone will browse the web on desktop computers anymore. Though the majority of new websites are built to adjust for viewing on smaller tablet and smartphone screen sizes, this is only part of the equation. In addition to automatically reformatting to fit mobile devices, your site should offer a seamless user experience for streamlined mobile browsing and one-touch contact, which means not every element built into your website's desktop version should necessarily be included on your mobile version. If careful thought isn't put into what works on mobile and what doesn't, you risk sacrificing mobile compatibility, user-friendliness, or both.
Technology & SEO
In an ever-evolving digital landscape, future-proofing your website is a must. This includes building your site on a platform supported by today's (and tomorrow's) best browsers, as well as equipping it with SEO elements that stand the test of time. Powerful platforms like WordPress are streamlined to allow for continual updates to be made to your site as technologies and online strategies advance, ensuring you are able to remain ahead of the curve while not getting stuck with a site that can't be refined to meet modern standards.
Credibility
To think a newly designed website isn't necessary for your practice is understandable — it's likely not at the top of your list of priorities. However, it is important to remember that the functionality and design of your website can impact your credibility with patients. Your website is a direct reflection of you and your practice, so if it seems outdated or poorly organized, patients may believe your practice is also a bit behind-the-times. Regularly refreshing the look and feel of your site can help you maintain a positive reputation.
Content
As you analyze the price of your new or updated website, ask yourself: is content included? If so, will it be 100% unique to your practice? If the team working to build your website is able to provide you with personalized, original written content, your site can stand out among your competitors. If canned copy is used, however, it is likely to hinder your ability to rank well on search engines. The original content on your site can go beyond written information, as well — you may wish to highlight your top procedures with custom pages that feature important information in creative ways, such as with infographics. These dynamic pages not only bring attention to the treatments you want to focus on, but with proper optimization of digital assets, these pages can have a higher potential for gaining visibility in the SERPs.
Next to the cost of the website, custom content is something that is very important to your overall dental marketing success. For a new practice starting out, you should budget $10,000-$16,000 for the websites initial content creation; the typical cost for one page of content with 750-1000 words usually ranges from about $400-$1,200. If you want to compete in your local market, then you will need an ongoing dental content marketing strategy. For this strategy you should budget $1,000-$2,000 a month or $12,000-$24,000 annually.
Website Maintenance
Your website should serve as one of the best long-term investments your practice makes. This is why it's so important to establish an exceptional foundation, one that can be easily updated and built upon as new treatments arrive, technology evolves, and enhancements to current standards become worthy of consideration over time. Website design packages that offer regular medical or dental website maintenance can help you get the most bang for your buck by providing services that help keep the site up to date and in excellent working order.
Bottom Line on Website Pricing
As stated previously, you get what you pay for when it comes to your website. While lower quotes may seem inviting, failing to do your research into what's actually included in the price may cost more down the road — far surpassing what you would've paid by doing things right from the start. For most premier dental practices, we recommend a budget of around $14,000 for just the website development. For a new aesthetic practice starting out, we highly recommend a total budget of $24,000-$30,000 that includes the website development, initial website content and SEO.
For more information
If you're still not sure how to evaluate potential web design firms, we encourage you to please contact Rosemont Media today to speak with one of our friendly and knowledgeable consultants. Our team of experts will be happy to help you identify an appropriate budget and find a website design package that can best meet your needs.
Editor's note: The original version of this post was published on February 19, 2019.