New York City Periodontist Launches Responsive Specialty Site for Patient Education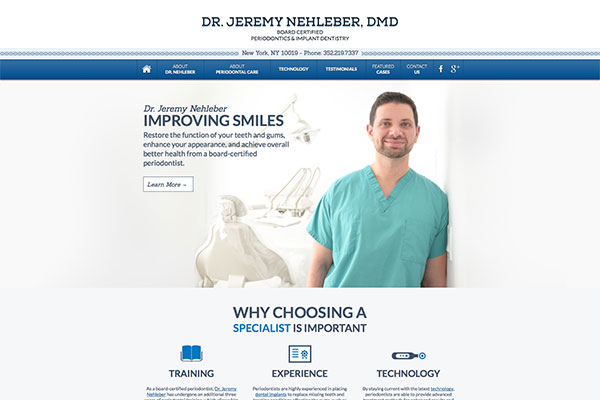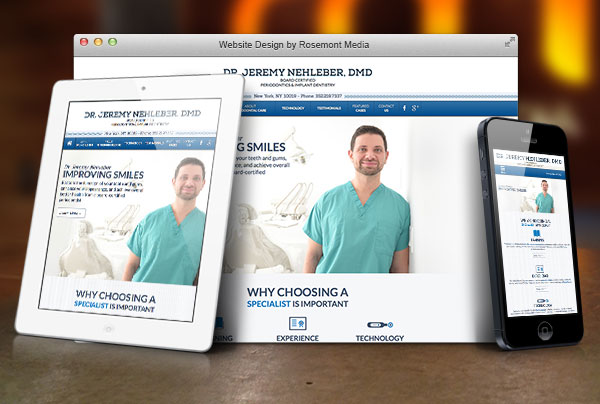 Dr. Jeremy Nehleber shares comprehensive information about periodontics in his new, responsive website designed as a convenient patient resource.
New York, NY – Jeremy Nehleber, DMD, a concierge periodontist in New York City, is proud to announce the launch of his new website created to help educate patients about oral care and the complex nature of periodontics. The website was designed to display the comprehensive pages of original content in a responsive format for a more user-friendly experience.
Due to the site's responsive capabilities, Dr. Nehleber is able to share a wealth of information about periodontic care and the procedures he performs in an organized layout that automatically adjusts to the viewer's Internet device. This allows patients viewing on a tablet, smartphone, or personal computer to see the entire website without having to scroll across each page to view the extent of information supplied. As a result, accessing the information on Dr. Nehleber's periodontics website is more convenient for each individual viewer.
The new website has also been equipped with a detailed explanation of various periodontal procedures to help patients better understand what to expect throughout the treatment process. When viewing the educational resource, patients can find information on a number of topics, including the following:
Dr. Nehleber collaborated with dental website design firm Rosemont Media for the development of his periodontics website. The original content was created utilizing the latest dental SEO strategies to help patients more easily find the information for which they are looking. Dr. Nehleber looks forward to offering patients such a comprehensive, easy-to-use website to help them learn more about their gum and oral health.
About Jeremy Nehleber, DMD
Dr. Nehleber is a board-certified periodontist serving patients in the New York City and Manhattan area. As a periodontist, he has undergone additional education beyond what is required to practice dentistry. Through his board certification, Dr. Nehleber upholds the highest standards of safety and care to help patients restore their oral health. He is a member of several professional organizations, including the American Academy of Periodontology, the Academy of Osseointegration, and the Florida Association of Periodontology. Dr. Nehleber is available for interview upon request.