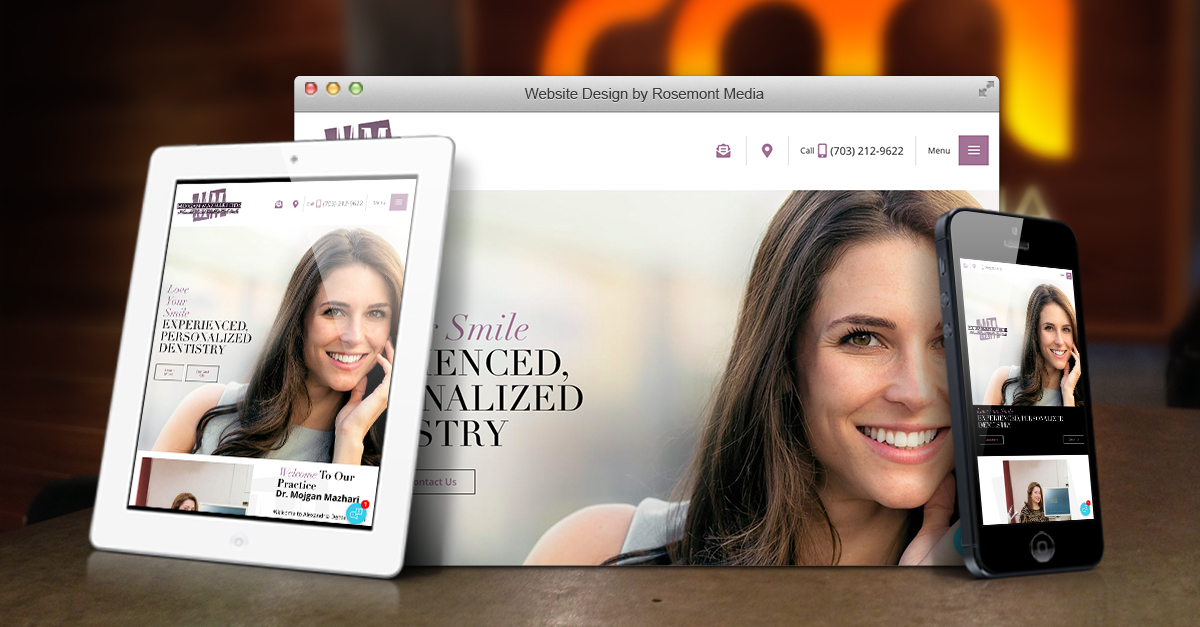 Project Details:
Launch Date:
March 2021
Page Count:
58
Services Overview:
Custom Responsive Design, SEO, Custom Content, CMS, Photo Gallery, and Blog
Compatibility:
Desktop, Tablet, Mobile
Visit Website:
www.alexandriadentalhealth.com
Categories:
Dr. Mojgan Mazhari—a top Alexandria cosmetic dentist and the leader of Alexandria Dental Health & Smile Studio—partnered with Rosemont Media on an ambitious project that sought to completely revamp the appearance, performance, and user experience of her practice's website.
The site was rebuilt with an emphasis on warm, welcoming design that incorporated cutting-edge technical elements. Clean, stylish page layouts with complementary colors and visuals offer an engaging and aesthetically pleasing browsing experience. Organized, intuitive navigation helps maximize user experience and ensures that site visitors can find the information they are looking for. Refreshed, streamlined, and customized content provides detailed information about the comprehensive list of services Dr. Mazhari offers and highlights the practice's usage of advanced technologies. Furthermore, an expansive gallery of before-and-after images and an updated blog showcase Dr. Mazhari's skill and expertise. To maximize the website's search rankings and visibility, an updated search engine optimization (SEO) strategy was implemented. The new website also features responsive design with a mobile-ready interface for seamless use across all devices.
We encourage you to visit alexandriadentalhealth.com to check out the results! If you are interested in enhancing your online presence and reaching more patients, contact Rosemont Media to learn more about how we can help you by upgrading your existing website or building a brand new one.