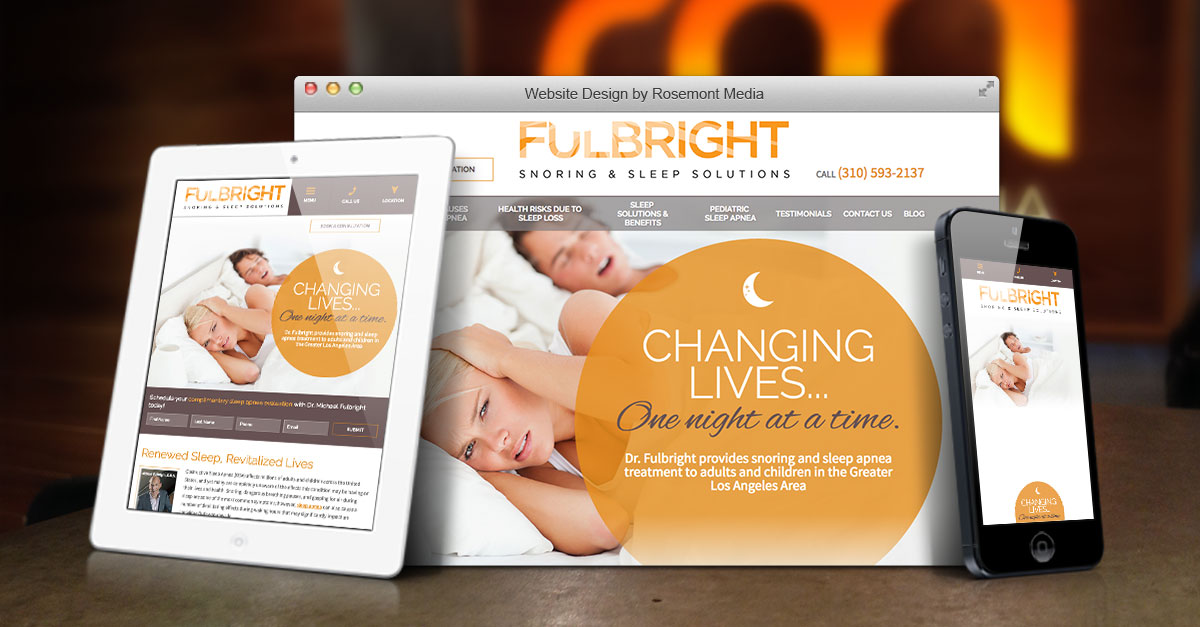 Project Details:
Launch Date:
September 2016
Page Count:
8
Services Overview:
Custom Responsive Design, SEO, CMS, Custom Content, and Blog
Compatibility:
Desktop, Tablet, Phone
Visit Website:
Categories:
A straightforward, inviting, and easily navigable design combines with informative content and other innovative tools to provide viewers with a unique educational resource on a very common condition. Fulbright Snoring & Sleep Solutions is the result of Rosemont Media's latest collaboration with Dr. Michael Fulbright, a dentist offering advanced sleep apnea treatment in Los Angeles and the Redondo Beach area. Our team of experts utilized responsive website design techniques to ensure the site is easily read and accessed across a range of digital devices, without sacrificing content or giving the viewer a less-than-positive experience while trying to navigate it. The site is optimized with SEO strategies designed to help the practice reach the highest rankings possible on search engines, and offers visitors a plethora of information on the causes and risks of sleep apnea, as well as advanced treatments for both adult and pediatric sleep apnea available at Dr. Fulbright's practice.
Please visit fulbrightsleep.com to see how this unique microsite offers a full view of one of Dr. Fulbright's signature treatment programs.