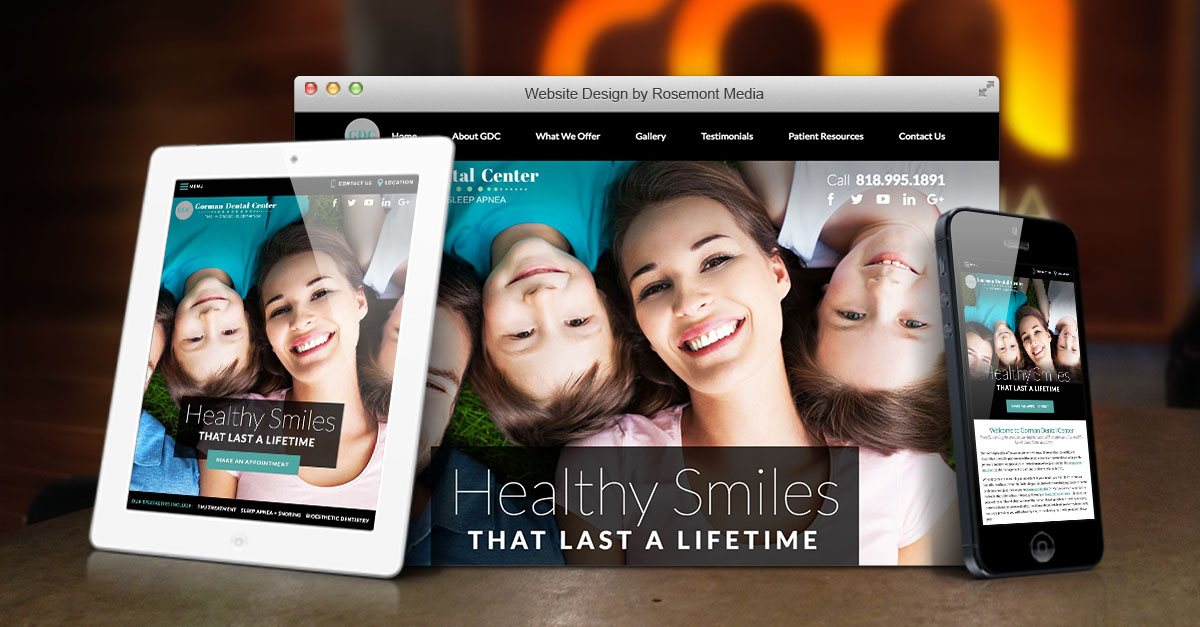 Project Details:
Launch Date:
September 2017
Page Count:
28
Services Overview:
Custom Responsive Design, SEO, CMS, Photo Upload Gallery, and Blog
Compatibility:
Desktop, Tablet, Mobile
Visit Website:
Categories:
Blending function and aesthetics, Encino dentist Dr. Martin Gorman helps treat underlying issues for his patients in an effort to provide improved health and beauty. With this in mind, Rosemont Media created a website that combines an attractive design with a smart and easy-to-use navigation. Through advanced content marketing and dental SEO strategies, Dr. Gorman can improve his online visibility and reach more potential patients within his community. In addition to this competitive edge, our experienced graphic designers and web developers ensured the website can be effortlessly viewed and navigated on any Internet-ready device, such as smartphones, tablets, laptops, and desktop computers—the responsive design automatically adjusts to all screen sizes without losing any of the content or features of the site. Visitors to the website can learn more about the practice's focus on bioesthetic dentistry, which enables Dr. Gorman to go beyond a symptom and treat the root of the problem itself, ultimately resulting in improved health and beauty. The site also features detailed information about the variety of dental care options available at the practice, such as TMJ treatment, dental crowns, and full mouth restoration. To help potential new patients gain a better understanding of what to expect from Gorman Dental Center, a before-and-after photo gallery and patient testimonials are conveniently available on the site, as well.
Interested in seeing how Rosemont Media can help take your practice to the next level? Check out www.mgormandental.com to see an example of what can be achieved.