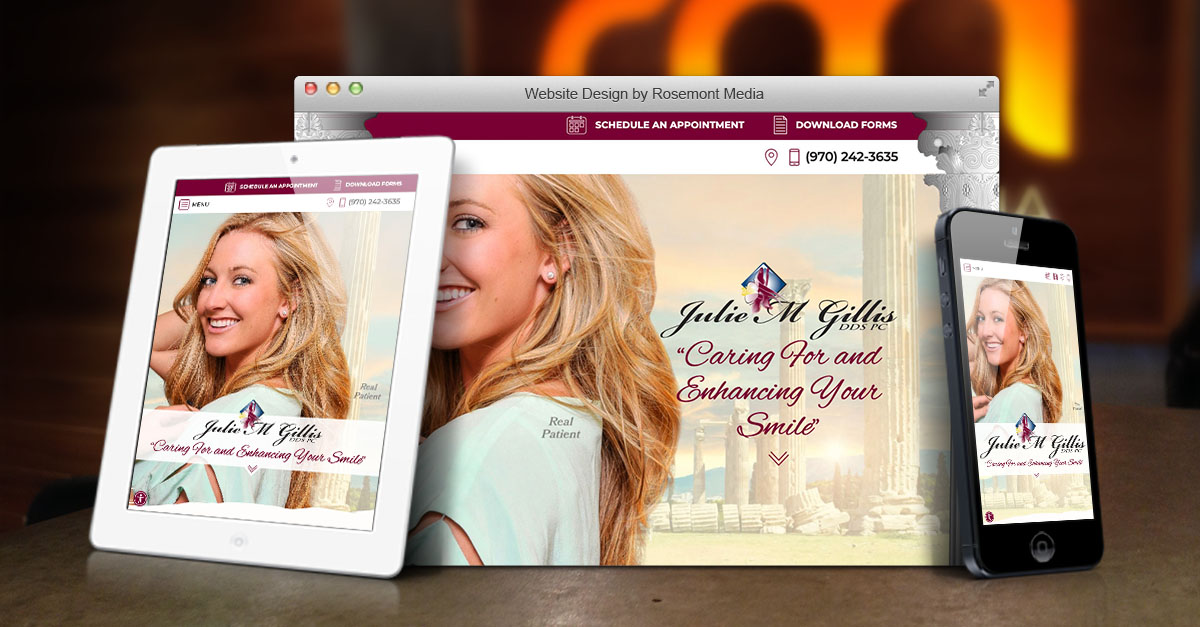 Project Details:
Launch Date:
March 2022
Page Count:
49
Services Overview:
Custom Responsive Design, SEO, Custom Content, CMS, Photo Gallery, and Blog
Compatibility:
Desktop, Tablet, Mobile
Visit Website:
Categories:
Dr. Julie Gillis, a cosmetic dentist in Grand Junction, recently collaborated with our marketing and website design specialists to create a website that accurately represents her dental practice and the extensive array of services she offers. The newly updated dental website design is highly responsive, immensely sleek, and strategically organized to better assist Dr. Gillis' current and prospective patients. Throughout the site, there are easy-to-find procedural pages, photos of actual patients, and informational pages to provide insight on Dr. Gillis and her team. Each page has been crafted and written to reflect current SEO best practices in order to boost search engine rankings, ultimately enhancing the practice's online visibility.
Visit juliegillisdds.com to see an example of how our specialists can design a website that is tailored to your practice and optimized for your patients.