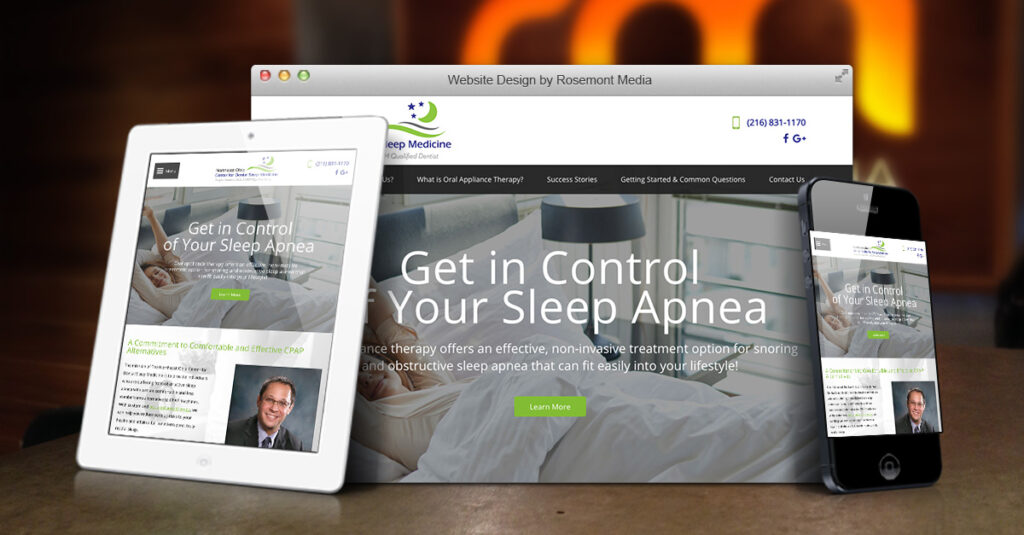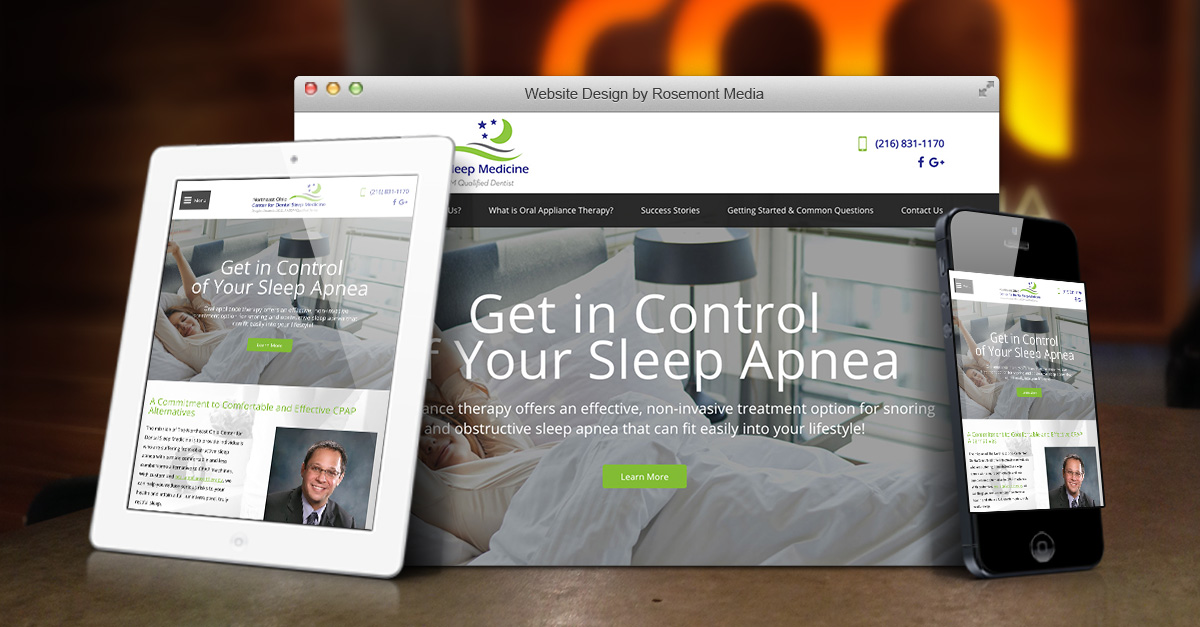 Project Details:
Launch Date:
November 2017
Page Count:
9
Services Overview:
Custom Responsive Design, SEO, CMS, and Custom Content
Compatibility:
Desktop, Tablet, Mobile
Visit Website:
Categories:
Dr. Douglas Desatnik, a cosmetic dentist and sleep apnea dentist in Beachwood and the founder of the Northeast Ohio Center for Dental Sleep Medicine, wanted a website that would emulate the unique nature of his new practice. As the only center completely dedicated to oral appliance therapy for sleep apnea in the Northeast Ohio area, Dr. Desatnik aimed for a responsive website that would serve as a comprehensive resource for individuals looking for advanced, customized alternatives to CPAP therapy, as well as for physicians researching experienced dentists for whom they could refer their patients. With that in mind, our team at Rosemont Media created an innovative, sleekly designed specialty website that offers viewers an extraordinarily detailed look at the practice and its services while providing an easy-to-navigate experience and a variety of useful information. It includes in-depth pages on oral appliance therapy, Dr. Desatnik's biography and credentials, a helpful guide offering a step-by-step outline of the treatment process, a patient success stories page, and helpful forms for both patients and referring physicians. Plus, the fixed navigation provides a handy tool for viewers, allowing them to have the website's table of contents constantly at their fingertips.
This is the second website we have overseen for Dr. Desatnik, serving as a complement to his general and cosmetic dentistry site, chagrinhighlandsdentalgroup.com. With the combination of original content with search engine optimization, a beautiful design, and responsive capabilities, the Northeast Ohio Center for Dental Sleep Medicine's new website offers viewers a thorough look into a truly unique practice.
Take a glance at sleepwellohio.com, and contact Rosemont Media to find out how we can create a customized website designed to showcase your practice in the best way possible.