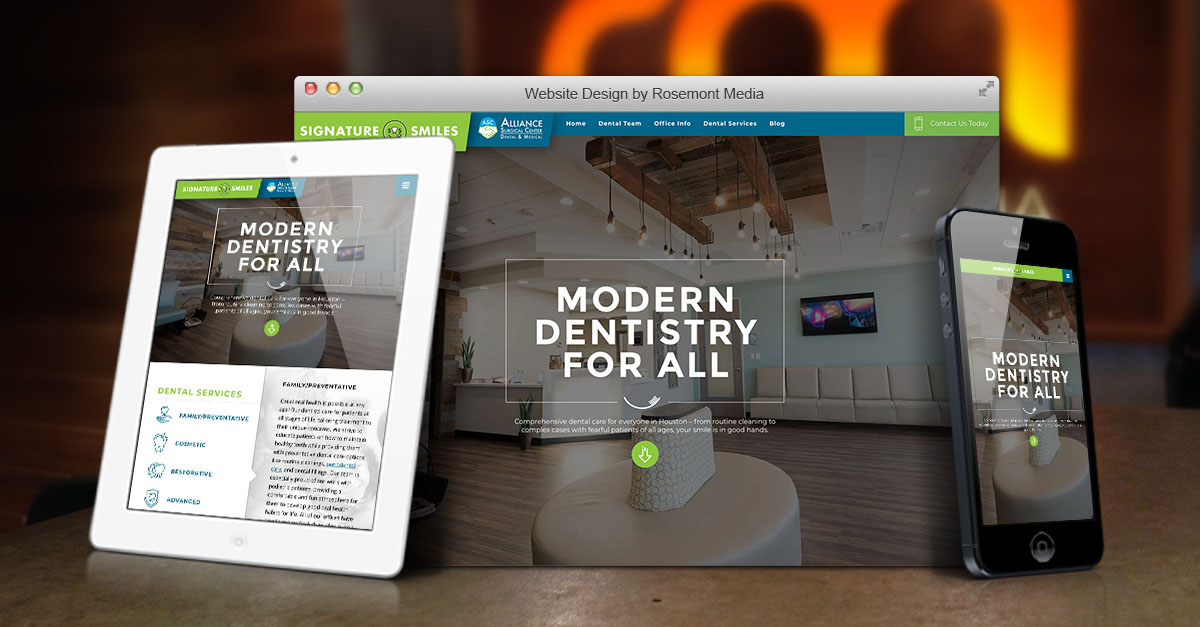 Project Details:
Launch Date:
July 2019
Page Count:
100
Services Overview:
Custom Responsive Design, SEO, Custom Content, CMS, and Blog
Compatibility:
Desktop, Tablet, Mobile
Visit Website:
Categories:
Signature Smiles is a team of experienced dentists in Houston, Texas, providing state-of-the-art dental care ranging from cosmetic and restorative solutions to pediatric and advanced treatments. Our team worked closely with them to execute their vision of a modernized website that looked bright and organized. As part of their new site design, we developed a responsive layout that accommodates the custom-written content and up-to-date dental SEO (search engine optimization) our team provided. A unique feature of the Signature Smiles website is its dual-language capability, which allows users to toggle between English and Spanish content. The site also offers a convenient button that links over to their sister site for Alliance Surgical Center, an outpatient surgery center in Houston.
To get an idea of the type of website Rosemont Media can create for your dental practice, take a look at mysignaturesmiles.com.