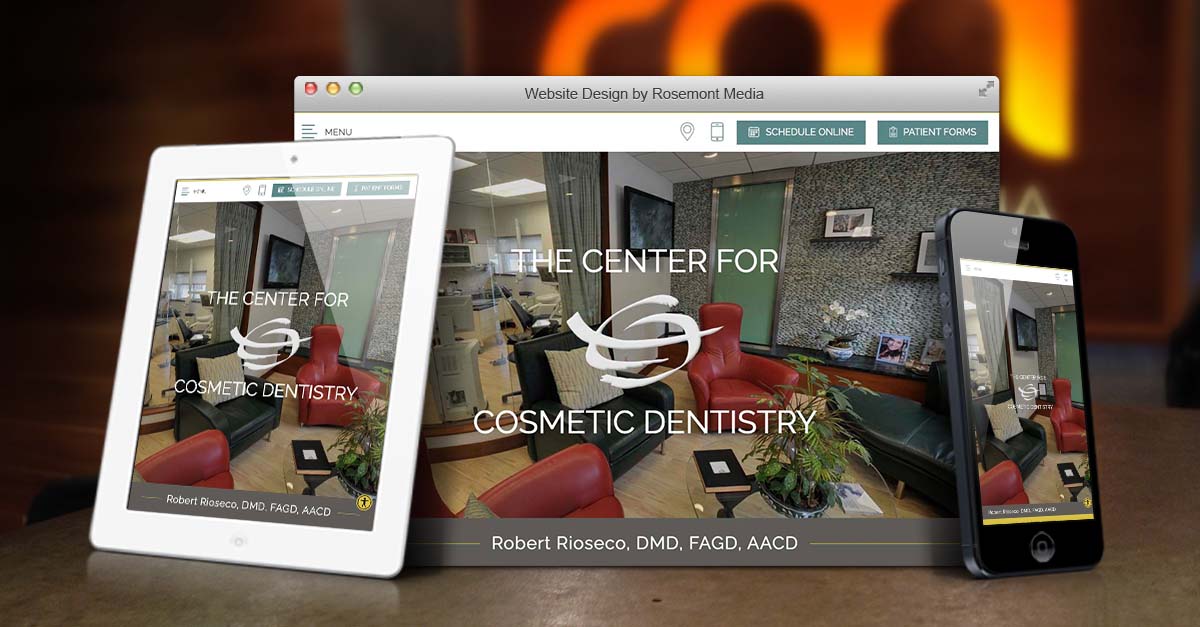 Project Details:
Launch Date:
June 2022
Page Count:
44
Services Overview:
Custom Responsive Design, SEO, Custom Content, CMS, Photo Gallery, and Blog
Compatibility:
Desktop, Tablet, Mobile
Visit Website:
Categories:
Dr. Robert Rioseco, a Westchester area dentist, recently launched a new and improved dental practice website in collaboration with our team of digital marketing experts. The site was uniquely designed and tailored to Dr. Rioseco and his practice in order to provide a more authentic experience for his patients. The enhanced dental website design was created to be highly responsive, easy-to-use, well organized, and beautiful looking. The site features a wide range of information, including educational pages, before-and-after photos, patient reviews, and details about Dr. Rioseco and his team to provide more insight about their passion for dentistry. In addition to the other new elements of the website, SEO has been made a priority in order to expand the practice's reach and enhance the site's overall Internet presence.
Visit zendentist.com to see how our team incorporated a multitude of marketing and design elements and get an idea of how we may be able to help your practice, as well.