Canberra Plastic Surgeon Launches Innovative Practice Website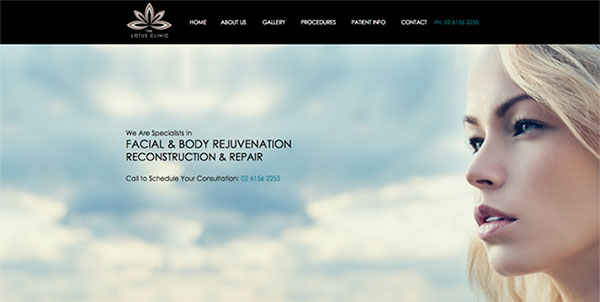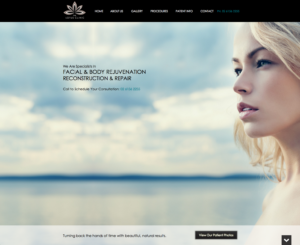 Dr. Chandra Patel has recently launched a website redesign for The Lotus Clinic to provide a better resource for his Canberra plastic surgery patients.
Canberra, AU – Dr. Chandra Patel, a plastic surgeon in Canberra, is pleased to announce the completed redesign of The Lotus Clinic's website. For over 25 years, Dr. Patel has been a leading plastic and reconstructive surgeon, and he constantly strives to offer patients the best care possible. In order to do so, he has partnered with the design team at Rosemont Media for the launch of the new website.
With the updated layout and design, Dr. Patel explains that patients can more easily navigate through the site to find the answers to their questions. The main drop-down menu clearly displays every facet of the Canberra plastic surgery practice for an organised source of information. Dr. Patel believes the comprehensive new site will give current and prospective patients a better foundation of knowledge about procedures, ultimately improving the consultation process.
The Lotus Clinic offers a wide range of surgical and nonsurgical treatments. Dr. Patel hopes to educate visitors about the many options through the new, easy-to-use layout and refreshed content. All information on the revamped website is unique to The Lotus Clinic and optimised to better reach interested online users. Patients can find the following features available on the new website:
Details about the practice
Patient gallery with before-and-after photos
Blog with up-to-date news
Helpful procedural information
The Lotus Clinic strives to provide the highest quality of patient care, and Dr. Patel believes the wealth of information available on the new site will only enhance this care. The informative and attractive medical website design was created in conjunction with Rosemont Media, who specialises in advanced search engine marketing strategies. Dr. Patel looks forward to providing his patients with a valuable resource for cosmetic surgery information and hopes the new website launch will enhance communication between patients and his team of medical professionals.
About Chandra Patel, FRACS
Dr. Chandra Patel earned his medical degree in the UK and has since then received extensive, international training in plastic surgery. To continue his education with cosmetic and plastic surgery, he frequently participates in medical conferences throughout the world. He is a member of the Australian Society of Plastic Surgeons, the Australasian Society of Aesthetic Plastic Surgery, the Australian Hand Surgery Society and the Harold Kleinert Society for Hand Surgery. Dr. Patel currently holds several senior positions in the ACT, and works as a part time senior staff specialist at Calvary Public hospital in Canberra. He is available for interview upon request.