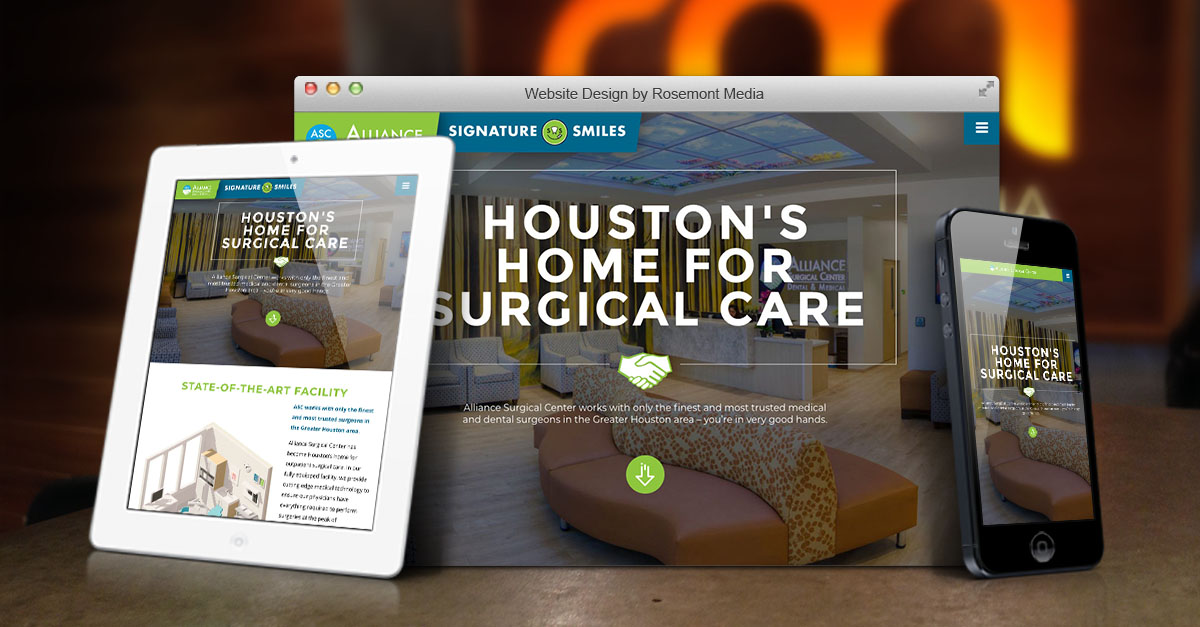 Project Details:
Launch Date:
July 2019
Page Count:
20
Services Overview:
Custom Responsive Design, SEO, Custom Content, and CMS
Compatibility:
Desktop, Tablet, Mobile
Visit Website:
Categories:
Alliance Surgical Center (ASC) is an outpatient surgery center in Houston that works with a network of highly rated doctors. To enhance their online presence, the ASC team worked with Rosemont Media for the creation of a new practice website. Custom content was written to help referring doctors and prospective patients learn more about the state-of-the-art ASC facilities. Visitors of the site can easily navigate through the user-friendly layout to find this valuable information, plus contact the practice through one of the available forms. The clean, modern design was formatted with responsive capabilities to create a convenient viewing experience for users, whether they are accessing the site on a smartphone, tablet, or laptop screen. To help those looking for an outpatient surgery center, best practices in search engine optimization were implemented to maximize ASC's visibility in search engines.
To view an example of the type of website our team can create for your practice, feel free to visit alliancesurgicaltexas.com.