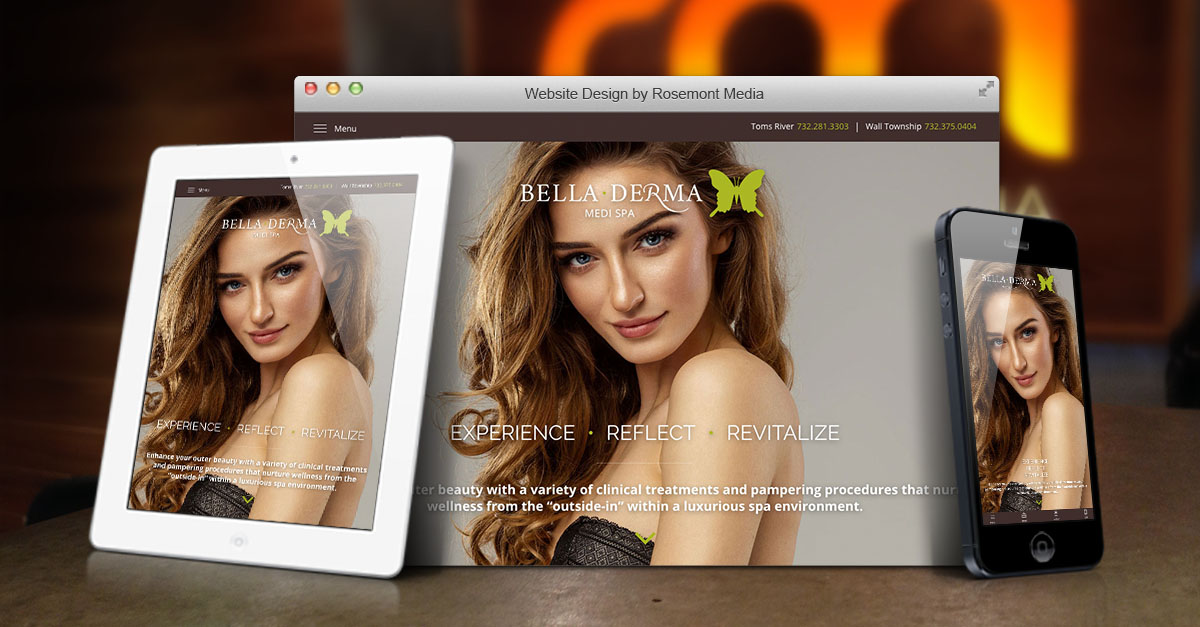 Project Details:
Launch Date:
August 2019
Page Count:
39
Services Overview:
Custom Responsive Design, SEO, Custom Content, and CMS
Compatibility:
Desktop, Tablet, Mobile
Visit Website:
Categories:
Sometimes, you want a little something extra to highlight the expansive range of treatment options available at your practice. This was the case for Dr. Christopher Godek, a plastic surgeon in New Jersey who offers a vast selection of advanced surgical and non-surgical procedures. In addition to his main website for The Personal Enhancement Center, Dr. Godek wanted a larger showcase for Bella Derma Medi Spa, a full-service medical spa he oversees along with the surgical component of his practice. With this in mind, Rosemont Media's team of experts built a beautiful new "sister" website to complement Dr. Godek's primary site in order to provide viewers with a focused look at what Bella Derma Medi Spa has to offer.
Custom responsive design, custom content, and strategic medical SEO elements are included throughout Bella Derma Medi Spa's new website. The home page is particularly inviting, giving viewers sharp images, a snapshot of several popular procedures, and a structured first look inside the practice. The helpful top navigation provides a table of contents leading to detailed pages on treatments, as well as to information on Dr. Godek's background, the skin care specialists at the practice, and more. Plus, there are multiple connective fibers between the Bella Derma site and Dr. Godek's plastic surgery website, offering readers the opportunity to find even more information on the comprehensive array of options available to them.
Please feel free to take a look at bella-dermamedispa.com, and contact Rosemont Media for details on how we can help you enhance your practice's digital marketing strategy!