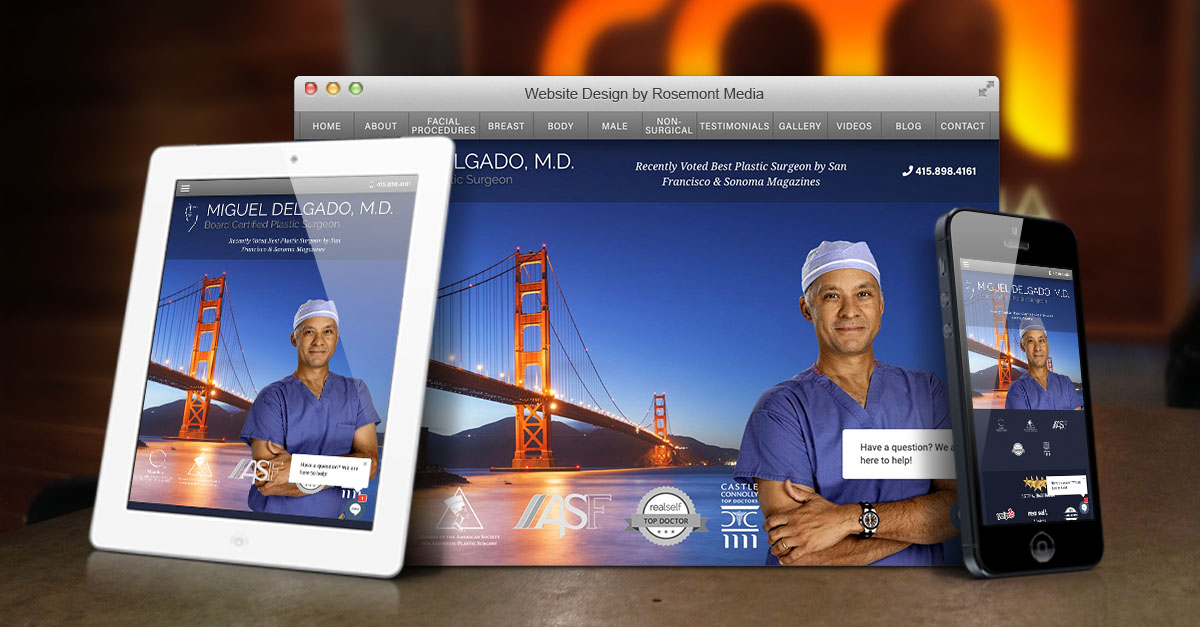 Project Details:
Launch Date:
December 2019
Page Count:
59
Services Overview:
Custom Responsive Design, SEO, Custom Content, CMS, Photo Upload Gallery, and Blog
Compatibility:
Desktop, Tablet, Mobile
Visit Website:
Categories:
Dr. Miguel Delgado—a San Francisco plastic surgeon—sought the expertise of Rosemont Media to turn his website into a more accurate representation of the prestige his practice is known for among patients and colleagues alike. Designed to provide a seamless browsing experience on all Internet-compatible devices, the new site features a clean layout, intuitive navigation, convenient social media access, parallax and fixed-background scrolling, customized content, complementary imagery, a patient reviews portal, an expansive before-and-after photo gallery, and more. Behind the scenes, Dr. Delgado's revamped website is equipped with up-to-date coding and leading plastic surgery SEO strategies—both of which set him up for long-term online success.
To view the type of website Rosemont Media can design, build, and maintain for your plastic surgery practice, please visit dr-delgado.com.