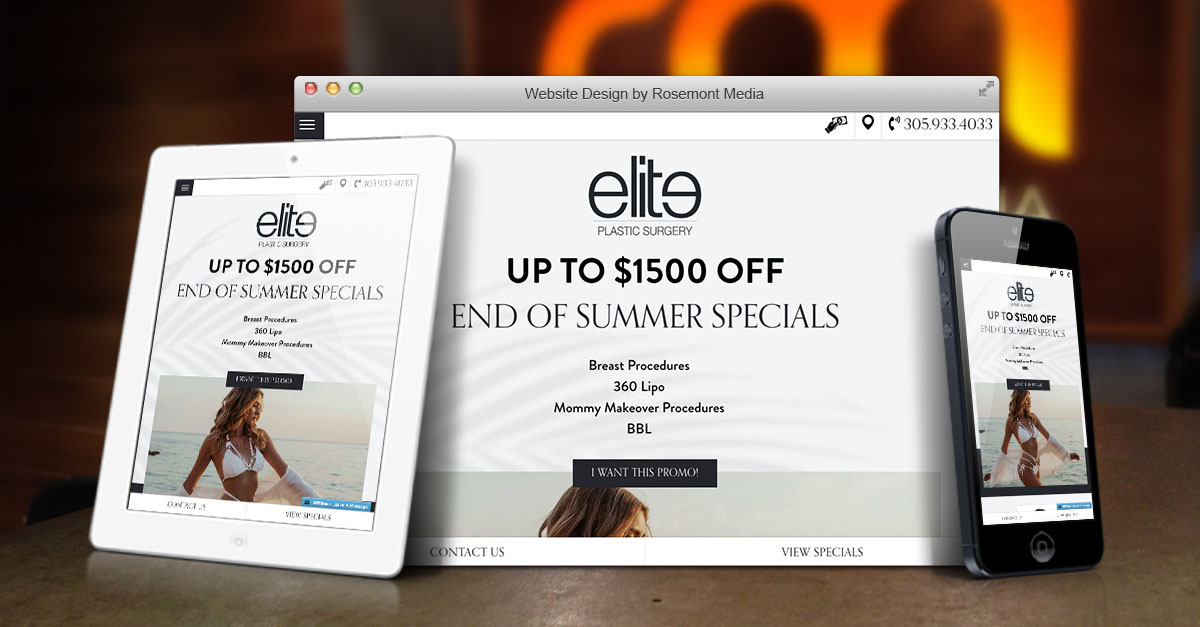 Project Details:
Launch Date:
July 2022
Page Count:
63
Services Overview:
Custom Responsive Design, SEO, Custom Content, CMS, Photo Gallery, and Blog
Compatibility:
Desktop, Tablet, Mobile
Visit Website:
Categories:
Dr. Moises Salama and the team at Elite Plastic Surgery take a patient-centered approach to care, and they wanted their medical website design to provide visitors with a truly VIP experience. Rosemont Media collaborated with the Miami plastic surgeon in order to bring his vision to life, enhancing the speed, navigability, and aesthetics of the site. The revamped homepage highlights key features about the practice, including the variety of breast, body, and facial enhancement procedures on offer. A chic color scheme and simplified design help readers browse through pages of custom content with ease, while responsive design elements ensure that the site transitions seamlessly to fit any screen.
To explore more of the features that Rosemont Media's digital marketing experts can use to enhance your medical or dental website, please visit www.epsmiami.com.