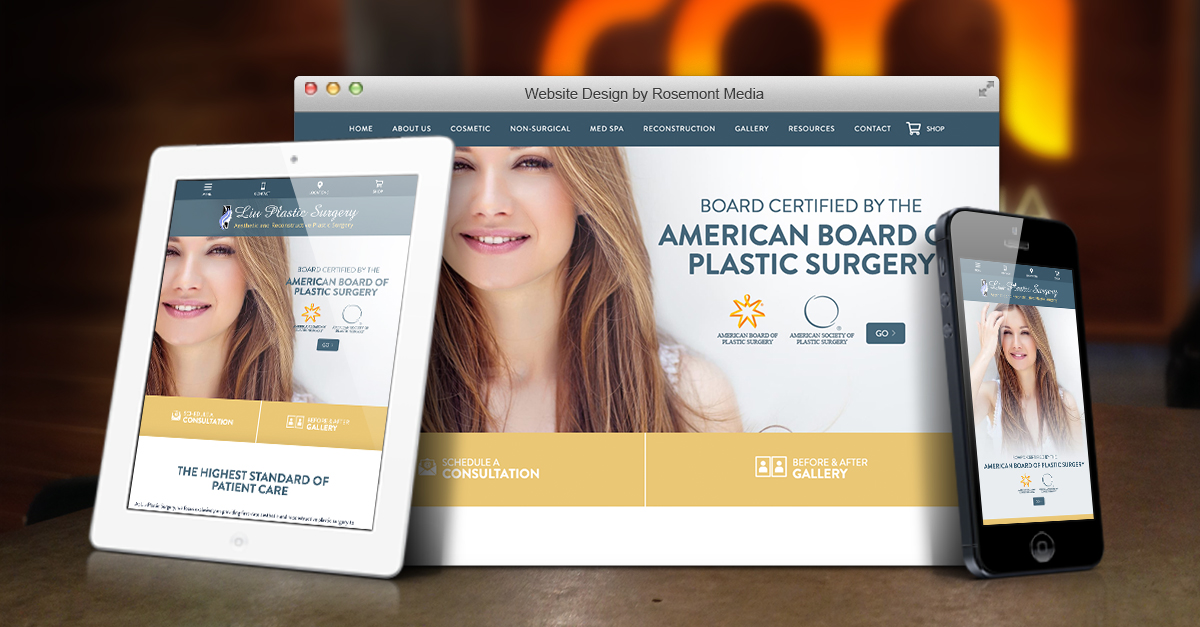 Project Details:
Launch Date:
July 2020
Page Count:
19
Services Overview:
Custom Responsive Design, SEO, Custom Content, CMS, and Photo Gallery
Compatibility:
Desktop, Tablet, Mobile
Visit Website:
www.liuplasticsurgerysacramento.com
Categories:
As a preeminent provider of cosmetic surgery in Northern California, Liu Plastic Surgery is often in need of fresh, new websites for their ever-expanding practice locations. Dr. Tom Liu and Dr. Jerome Liu recently enlisted the team at Rosemont Media to bring their Sacramento office to life on the web, which resulted in a bright medical website design that showcases their extensive aesthetic and reconstructive services. With an easily navigable layout and a user-friendly interface, Liu Plastic Surgery's new site serves as a stunning yet educational digital home for their Sacramento location.
The fully responsive design is adaptable to any device, making it ideal for patients to browse whether they're at home or on-the-go. Unique landing pages for the practice's many face, breast, and body procedures provide a comprehensive overview of their services, while an in-depth before-and-after gallery easily conveys the outcomes that are possible with a given treatment or procedure. Custom content and SEO strategies personalized for Liu Plastic Surgery's digital marketing goals round out the practice's online presence, helping ensure the site is visible and easily accessible to prospective Sacramento patients.
Check out the impressive results of our collaboration with Dr. Liu at www.liuplasticsurgerysacramento.com. If you need a website refresh or a complete SEO strategy takeover, contact Rosemont Media today to learn how we can help you expand your presence online.