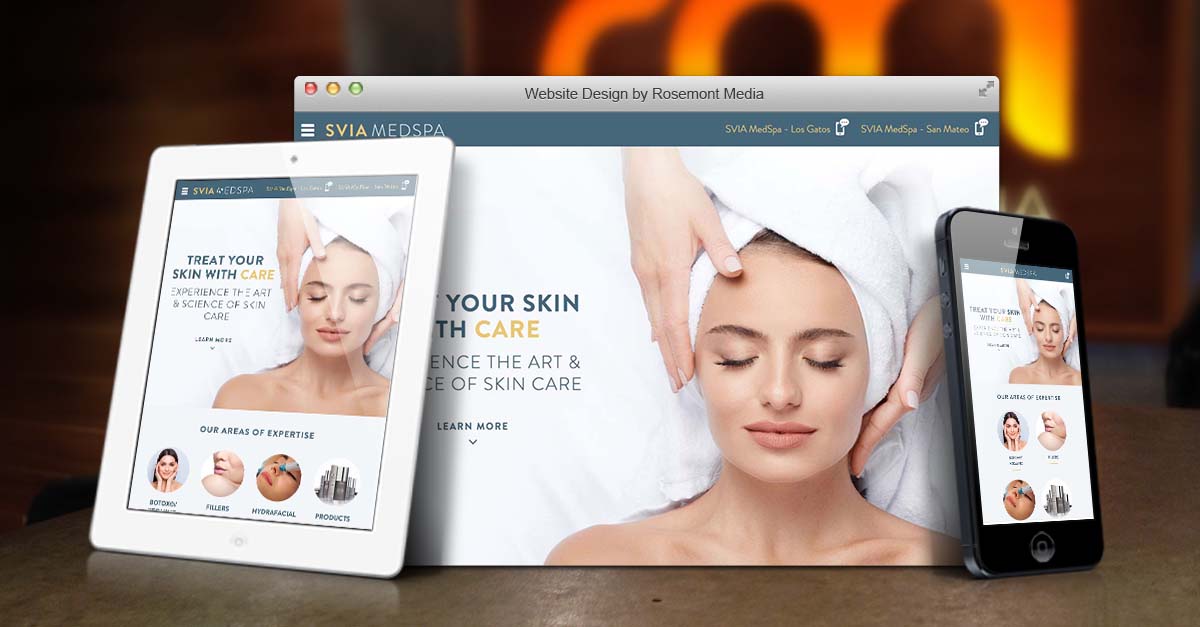 Project Details:
Launch Date:
March 2020
Page Count:
17
Services Overview:
Custom Responsive Design, SEO, CMS, and Blog
Compatibility:
Desktop, Tablet, Mobile
Visit Website:
Categories:
As Medical Directors of the newly established Silicon Valley Institute for Aesthetics (SVIA) , a fully-equipped medical spa in the Los Gatos and San Mateo regions, plastic surgeons Jerome H. Liu, MD, MSHS and Tom S. Liu, MD, MBA sought a complete brand refresh to showcase their skincare services and non-surgical treatments. The result was a consolidation of their previous med-spa facilities, formerly known as The Beauty Clinic and The Peninsula Skin Rejuvenation Clinic, to one dynamic brand under which they can easily reach patients seeking medical-grade aesthetic care. A collaboration with Rosemont Media's creative strategists was all it took to breathe new life into SVIA MedSpa, whose site is now characterized by a bright, modern look that welcomes future patients with open arms.
Among the must-see features on the responsive website design is the innovative presentation of the practice's skincare products, which include sleek graphics clearly delineating usage instructions. The e-commerce feature also allows individuals to purchase directly from the site and earn Brilliant Distinctions® points. Custom content marketing and SEO efforts round out the site to solidify the practice's digital presence and push SVIA MedSpa to the forefront of prospective patients' search engine results.
Visit www.sviamedspa.com to see the eye-catching specialty site design for yourself and discover what Rosemont Media can create for your practice!