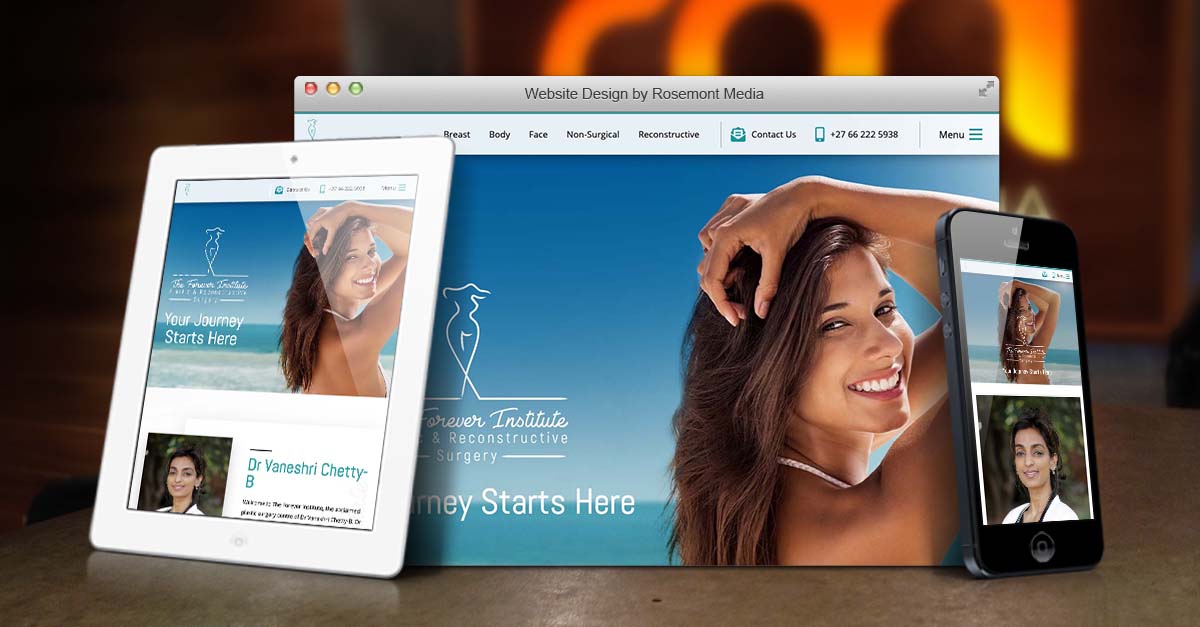 Project Details:
Launch Date:
October 2020
Page Count:
28
Services Overview:
Custom Responsive Design, SEO, Custom Content, CMS, and Blog
Compatibility:
Desktop, Tablet, Mobile
Visit Website:
Categories:
To Dr. Chetty-B and her staff, plastic surgery represents a positive and confidence-building improvement to one's life. The RM team made this perception a reality online by incorporating bright, sunny colors and beach-inspired imagery that both work together to help potential patients envision the possibilities of aesthetic enhancement. In terms of functionality, the layout incorporates a responsive design that can be viewed on any mobile device with ease. The user-friendly nature of the website is further enhanced with a dual navigation menu that ensures the paths to Dr. Chetty-B's procedure pages are permanently fixed at the top of the site. This exists in complement with a burger-style navigation menu found near the sidebar, which reveals additional links to patient resources, practice news, and other helpful resources. Unique content expounding upon Dr. Chetty-B's services is also written specifically for a South African audience, and outfitted with tailored content marketing and SEO strategies for impeccable optimization on the web.
Aesthetically pleasing and functionally seamless, the new design for The Forever Institute allows Johannesburg patients to easily research their treatment options and learn about the practice before booking an appointment. See the final outcome of our collaboration for yourself at theforeverinstitute.co.za, and reach out to our team of creative consultants to learn how Rosemont Media can help you establish a strong digital presence.