How a Content Update Can Improve Your Site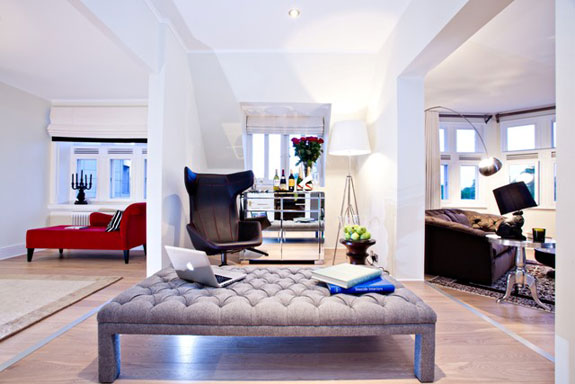 It's late on Friday night and as always, you are thinking about your practice. On a whim, you Google your practice name and see it is not at the top of the search results page. "How do they do it?!" you ask yourself of the practices landing on the top of the search results. Before this situation happens to you, we are going to give you an inside view of Google's search function and how you can improve your rankings.
Once you know a few bits of advice from the horse's mouth concerning how to rank well, you can immediately begin improving your ranking on Google's search results. First, successful sites require a search engine optimization (SEO) strategy. Next, Google says it prefers sites to be responsive. And last, Google highlights the importance of adding fresh content. Everyone has the end goal of being number one on Google, but it takes a lot of work to get (and maintain) your position. Luckily we have a direct path to boosting your site's performance in Google by simply focusing on your content.
How do content and SEO fit with overall website design?
Ideally, your site should be responsive. But a snazzy responsive site isn't going to help your ranking all on its own. Think of website design as the architectural framework of your site, and content as the interior decorating. Responsive design is like any building created by starchitect Zaha Hadid: would you decorate a fabulous highly stylized space with your grandparents plastic-covered furniture? No, you would hire Philippe Starck to do the interior decorating that would match the overall vision of the building. And all your friends would come over for dinner and rave about the ambiance and want to come back again. Content is crucial to creating a positive experience for your website visitors. You want them to stay awhile, explore multiple pages, and compliment you with a consultation.
What is fresh content?
By fresh content, Google means it wants information on websites to be quality (relevant to the search) and updated frequently. Consider two sites on the same topic, if one site has years-old content, and one has content that was added this year and a blog with weekly posts, guess which site will be served first on search results? Google wants to give the searcher the best results possible, and content is a major component (along with SEO) of how it goes about deciding what grabs the coveted page one positioning.

What content should be updated?
When it comes to updating your site, if it hasn't been updated for over a year, you should consider a refresher. Even more importantly, when you start selling a new product or procedure, you should add that content as soon as possible. Also, by having a blog that is updated with practice news, you will be able to provide quality, fresh content that is crawled by Google on a more consistent basis.
Usually, by updating your content in these ways, Google will reward your site with better rankings. There are many ways to update your content, and many variables to factor in with SEO that will impact the overall outcome. Generally speaking, our clients' rankings have improved as they refresh content and develop a plan for publishing more.
Why the content on your site matters
Besides making your site more attractive to search engines like Google, content is beneficial to your business for two other reasons:
Quality content can establish you as an expert in your industry
Fresh content is more likely to reach potential patients as they research procedures
Time to redecorate
Instead of asking yourself why you aren't as high on Google results as you think you should be, ask yourself, "When was the last time my content was updated?" Let us know, and we will be able to provide you with a content solution aimed to boost your rankings.