Six Reasons Your Practice Needs Social Media Marketing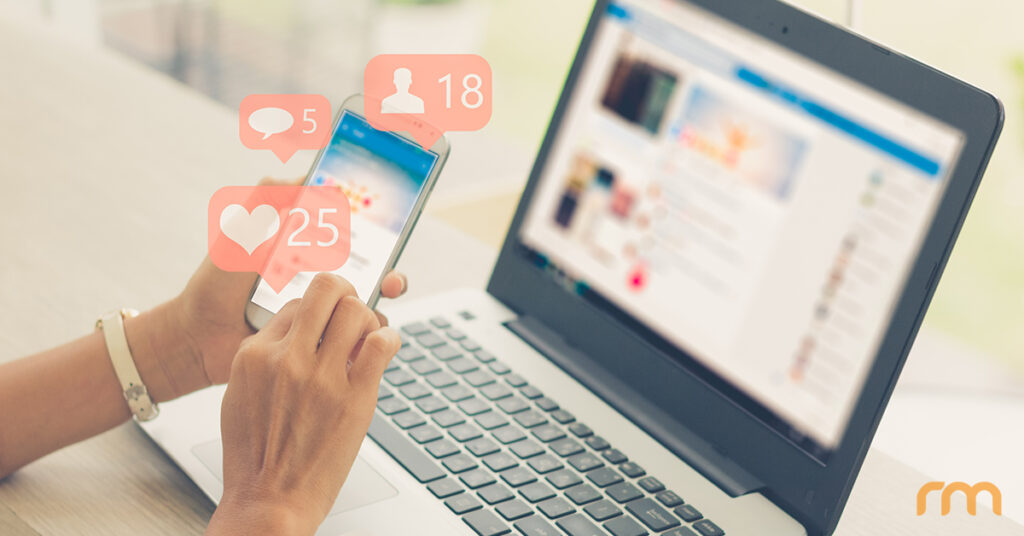 Social media has grown to play many different roles in people's daily lives. For some, it still serves its original intent by allowing friends and family to stay connected, whether they live near or far. For others, it acts as a feed for breaking news and important information, or a canvas for expressing opinions and sharing ideas with an online community. Throughout the past decade, this mode of communication and connection has grown into an effective platform to achieve even the most ambitious digital marketing goals. Now more than ever, social media can serve as an invaluable business tool to grow one's consumer base and generate revenue.
Suffice it to say that social media plays a pivotal role in the success of your medical or dental practice's online marketing strategy. How so? Below are six reasons your practice should consider a social media marketing strategy tailored to your business and ideal patient base.
To directly advertise your products and services. Ever heard of Instagram Stories? Ever since its inception, this unique social media feature has given business pages the opportunity to market directly to their followers, as well as individuals who fall into their target demographic. Creating a story ad with a "swipe-up" link can drive traffic straight to your consultation sign-up page or online shop. IG stories also let dentists and surgeons keep track of their video views, conversions, and lead generation objectives. Facebook Business offers similar analytic capabilities that can be optimized according to your goals.
To establish yourself as an influencer in your field. Those who stay active across various social media platforms are more likely to draw attention and interest from current and prospective patients who are interested in what they have to offer. In turn, this can catalyze action in a manner beneficial to your practice's growth. Remember: If you're not influencing your patients, it's almost guaranteed someone else is.
To keep your patients informed. Social media is an excellent way to share news, educate patients on available procedures, announce current promotions, and successfully broadcast about the happenings of your practice. As the coronavirus pandemic continues to shutter elective healthcare businesses across the country, keeping patients abreast of the new protocols, temporary closures, and preventative measures at your practice is more important than ever. For some ideas on what to post across your various channels, take a look at how to successfully utilize social media.
To build and strengthen meaningful relationships with patients. When patients post, comment, or interact with your social media pages in any way, it presents an excellent opportunity for you to respond to and/or follow up on their action. Doing so in a timely fashion can help strengthen the doctor-patient communication and encourage strong, lasting relationships.
To help manage your online reputation. Responding (in a professional manner) to a comment, question, or concern written by a patient on a particular social media account can demonstrate your dedication to ensuring each and every patient receives an optimal level of care. As a result, others will be able to view your efforts first-hand, which can create a lasting impression.
To increase practice exposure and drive website traffic. The more active you are across multiple social media platforms, the more your practice's exposure increases, and the greater number of patients you can potentially reach. All of this can help drive traffic to your website, and in turn, boost SEO.


Need Help?

We know your time is devoted to your craft, which is why we offer comprehensive social media marketing packages custom-designed to fit your needs. If you are interested in our help with social marketing for your medical or dental practice, please feel free to contact Rosemont Media today.
Editor's note: The original version of this post was published on May 20, 2014.