North Cascade Eye Associates Reveals New Laser Eye Surgery Website Design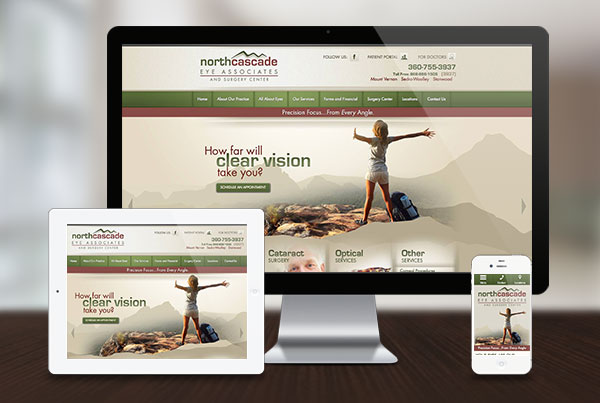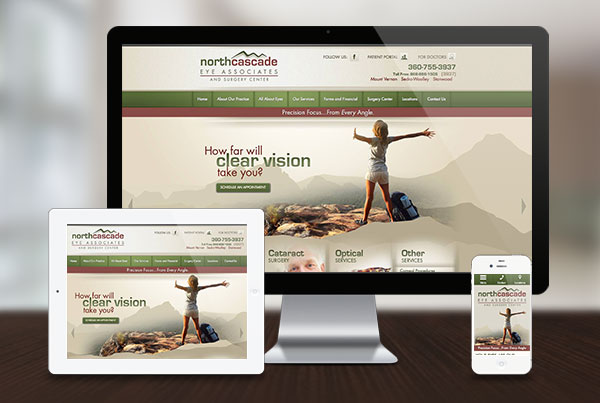 North Cascade Eye Associates recently teamed with Rosemont Media to create a customized website designed as a comprehensive educational resource for eye care patients.
Mt. Vernon, WA — Skagit Valley laser eye surgery practice North Cascade Eye Associates has announced the launch of their newly redesigned website. Developed in collaboration with Rosemont Media – a San Diego-based medical website design firm – the site is formulated as an educational resource for patients and features a customized layout complete with drop-down tabs, social media buttons, automated slideshow, comprehensive informational pages, and more.
Some key eye services and procedures detailed throughout the site include:
The Skagit Valley ophthalmology website also identifies possible causes, symptoms, and treatments for several common eye conditions, some of which include:
Aside from procedural pages, the site also houses internal pages showcasing surgical facilities, doctor biographies, visual aids and diagrams, news and events, and a history of the practice. Additionally, easy access to the practice blog can be located on every page, and a "Patient Portal" is available for patients to view appointments, messages, medical records, test results, statements, and more.
Internally, the website is equipped with advanced SEO and SMO strategies intended to help the site rank competitively for frequently-targeted key terms on Google, Yahoo!, Bing, and other popular search engines. Furthermore, North Cascade Eye Associates' site is designed to be mobile-friendly, meaning the layout automatically changes to enhance user experience when accessed from a mobile device.
About North Cascade Eye Associates
Established over 25 years ago, North Cascade Eye Associates is a state-of-the-art eye care practice with offices in Mt. Vernon, Sedro-Woolley, and Stanwood, WA. The practice consists of several highly-experienced doctors dedicated to providing a comprehensive array of eye care services and procedures. Each year, North Cascade Eye Associates remains an active leader in the community by participating in the National Eye Care Project and Safe Harbor Free Clinic, funding the Excellence in Education Scholarship, and hosting the St. Jude Fun Run. Internationally, doctors from North Cascade Eye Associates travel abroad on various mission trips in order to provide care to patients in need all around the world.
For more information about North Cascade Eye Associates, visit ncascade.com and facebook.com/2020forever.