Curtain Rises on New Responsive Website for Fort Lauderdale Dental Practice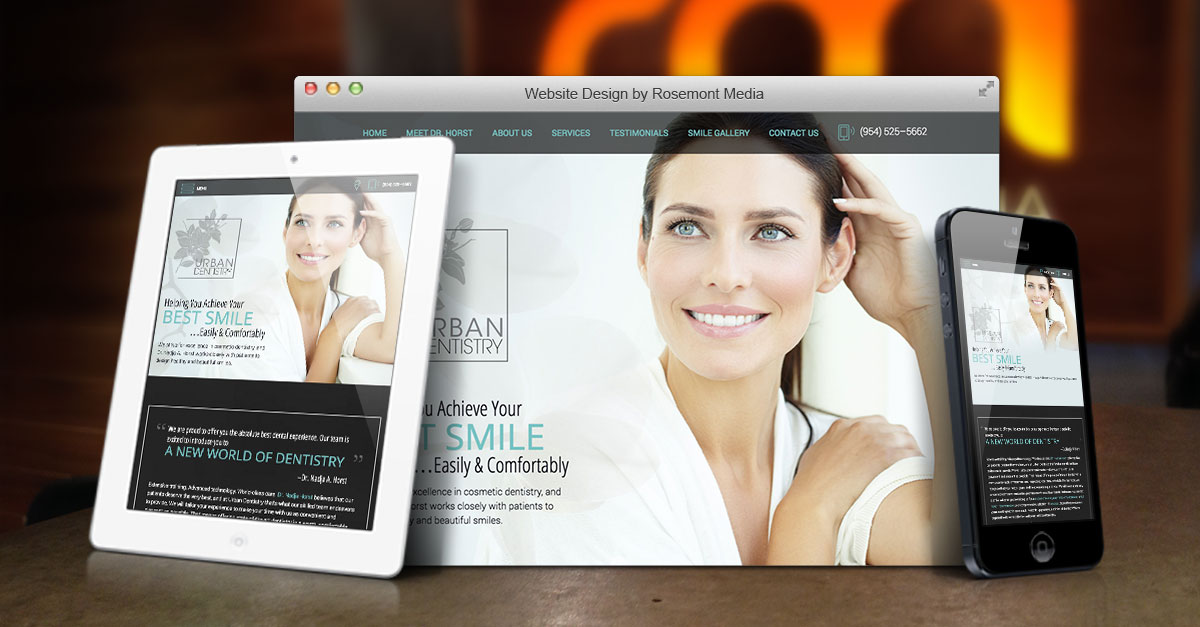 Dr. Nadja A. Horst of Urban Dentistry announces an innovative new website featuring a responsive layout, state-of-the-art design elements, and appealing aesthetics.
Fort Lauderdale, FL — Can an upgraded website encourage more people to visit the dentist? That is the hope of Dr. Nadja A. Horst, a Fort Lauderdale dentist and founder of Urban Dentistry. She recently partnered with dental marketing firm Rosemont Media to enhance the user experience of her site. With its responsive design, advanced effects, and sophisticated layout, the Urban Dentistry website is intended to appeal to an active, modern, and discerning demographic.
A third-generation dentist, Dr. Horst emphasizes the importance of experience, training, and skill throughout the website. To help patients become well-informed about their treatment options, the site is populated with content on a comprehensive array of cosmetic, preventive, restorative, and advanced procedures from teeth whitening to dental implants. Recognizing that many people experience dental anxiety, she also offers conscious sedation information to help individuals feel more at ease during their visit.
The responsive website design makes it possible for current and prospective patients to access the site from any Internet-compatible device, without disrupting their busy schedules. Parallax scrolling, hover effects, and elegant styling create a sophisticated browsing experience, and the orchid-themed layout is inspired by the office's décor.
Dr. Horst believes that by making every aspect of dentistry more patient-friendly, including the online experience, more individuals will want to take excellent care of their teeth and gums. She says the new Urban Dentistry site will hopefully serve as proof that dental treatment can be enjoyable, even luxurious.
About Nadja A. Horst, DMD
Initially trained as a dental technician, Dr. Nadja A. Horst earned her Doctor of Dental Medicine degree from Nova Southeastern University College of Dental Medicine. In addition to several notable awards, she has been named one of America's "Top Dentists" by the Consumers' Research Council of America. Dr. Horst is an advocate of continuing medical education, and she is a member of numerous esteemed organizations, including the American Academy of Cosmetic Dentistry (AACD) and the Academy of General Dentistry (AGD). She is available for interview upon request.
For more information about Dr. Horst and her practice, please visit urban-dentistry.com and facebook.com/urbandentistry.