Rosemont Media Partners with AACD for 5th Year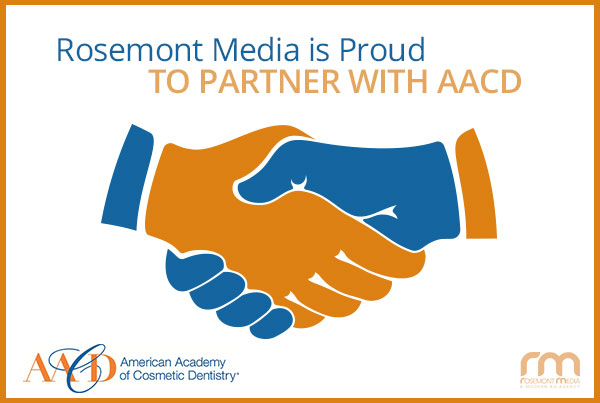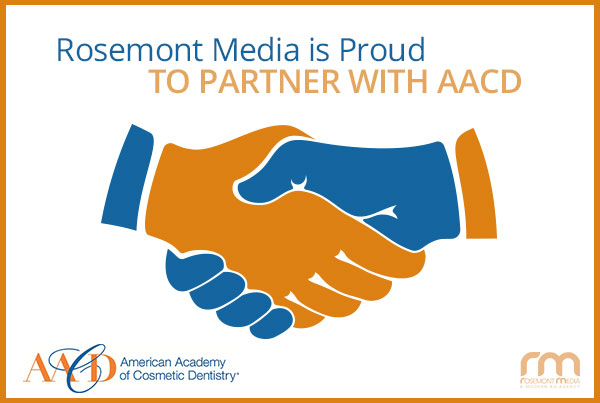 For its fifth year in a row, Rosemont Media is a Corporate Member sponsor for the American Academy of Cosmetic Dentistry (AACD) – the leading organization in cosmetic dentistry for over 30 years. AACD's purpose is to enhance the quality of art and science in cosmetic dentistry, as well as encourage dentists to adopt the highest standards of patient care. Rosemont Media is proud to support such a mission, as we strive to help the public find skilled dental professionals through our inclusive dental marketing services.
AACD furthers the advancement of dentistry by organizing educational events and acting as a resource with reliable dental health information for both professionals and the public. Additionally, the organization provides accreditation for distinguished cosmetic dentists who are committed to enhancing their knowledge and skillsets. Our client base includes several dentists who have obtained this accreditation, as well as a couple who have even been past presidents of the organization. While our AACD clients continuously strive to provide the best care possible, our team is determined to help the public find them by increasing their practices' online visibility.
Rosemont Media helps grow brand recognition and awareness by creating state-of-the-art dental website designs with the latest dental SEO strategies in place. "Our goal is to help cosmetic dentists improve their presence in the online marketplace, making it easier for people to find them on the Internet," says our CEO, Keith Humes. "By offering market exclusivity in each geographical area, we've been able to increase our clients' reach so more people can find the high qualified professionals they are seeking."
To learn more about our partnership with AACD, or for details about how you can enhance your dental practice's online visibility, please contact Rosemont Media today!