Rosemont Media: Celebrating 12 Years in Business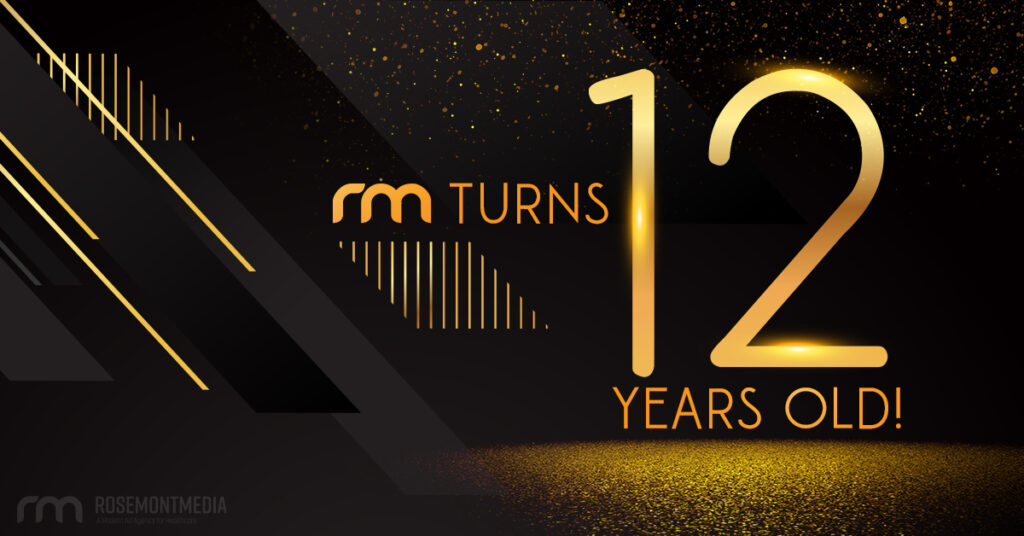 It seems like just yesterday when we launched our boutique marketing firm with a big mission: to provide our clients with effective strategies that are ethical, high-quality, and creative. Today, as we celebrate our 12th anniversary, we know that although our company has grown and evolved quite a bit, our mission remains the same. Our hard work has helped us become a leader in our industry, and it is an honor to know some of the best surgeons and dentists in the world choose to put their trust in our talented team.
For more than a decade, we have worked to develop innovative solutions and remain ahead of the curve by anticipating trends in an ever-changing industry. Our staff — consisting of SEO experts, graphic designers, web developers, social media specialists, content marketers, project managers, and knowledgeable consultants — will always be dedicated to going above and beyond for our clients.
We are incredibly grateful to our wonderful team and loyal clients, and we look forward to building an even stronger and better future together in 2020 and onward. Cheers to 12 years!