Bethesda Oculoplastic Surgeon Modernizes Website with New Look & Enhanced User Experience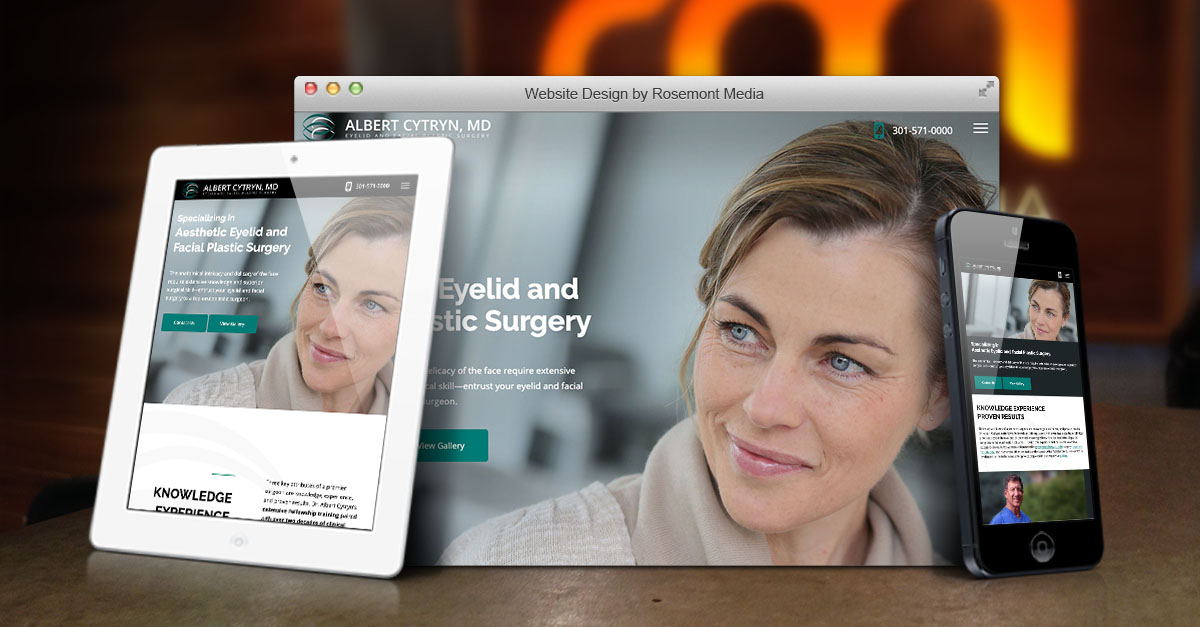 Dr. Albert Cytryn partnered with Rosemont Media to transform his website into a top-of-the-line resource for individuals seeking plastic surgery of the face and eyelids.
Bethesda, MD — Committed to remaining a leading provider of eyelid and facial plastic surgery in Bethesda, oculoplastic surgeon Albert Cytryn, MD continually strives to improve all aspects of his practice—including his online presence. Recently, he teamed with medical digital marketing firm Rosemont Media to turn his website into a more modern, user-friendly resource for both current and prospective patients.
Equipped with a responsive design for optimal viewing on all Internet-compatible devices, Dr. Cytryn's custom site now features a crisp, clean layout representative of the precision detail and surgical artistry needed to perform oculoplastic treatments. Additional elements that further set the website apart include:
An organized, easily accessible menu for seamless site navigation
Personalized content, including detailed treatment information on procedural pages
Parallax scrolling on the homepage and fixed background scrolling on internal pages
Numerous before-and-after pictures showcased throughout the site, as well as an extensive photo gallery
Behind the scenes, Rosemont Media implemented clean coding and up-to-date medical SEO strategies to ensure Dr. Cytryn's site performs at the highest level for visitors and search engines alike.
Ultimately, Dr. Cytryn is delighted with the appearance and functionality of his newly revamped website, and he hopes anyone seeking cosmetic, revisional, or reconstructive facial surgery will find it to be an excellent resource for researching their treatment options.
About Albert Cytryn, MD
Dr. Cytryn is a Fellowship-trained oculoplastic surgeon with over two decades of experience. At Cytryn Cosmetic Surgery—which has three office locations throughout the greater Washington, DC area—he provides a full array of eyelid and facial plastic surgery procedures, including lower and upper blepharoplasty, facelift, midface lift, brow lift, and more. In addition, he offers reconstructive treatment for a wide span of aesthetic and functional issues related to the eyelids and surrounding anatomical structures, as well as a variety revisional and non-surgical care options.
For more information, visit cytryneyelidsurgery.com. Dr. Cytryn is available for interview upon request.
Contact:
Cytryn Cosmetic Surgery
Bethesda Office:
6420 Rockledge Drive, Suite 4300
Bethesda, MD 20817
Phone: 301-571-0000
Annandale Office:
3301 Woodburn Road, Suite 201
Annandale, VA 22003
Phone: 703-849-8185
Greenbelt Office:
7501 Greenway Center Drive, Suite 220
Greenbelt, MD 20770
Phone: 301-513-9134
Rosemont Media
(858) 200-0044
www.rosemontmedia.com